We know that navigating in a foreign country can be difficult and disorientating, so we are going to help you reach your dream destinations from our hotels in this new series of blogs. Following the success of our article describing a day trip to Madeira, we're taking you to the fabulous Portuguese city of Porto from your favourite Pousadas hotel Guimaraes. Alternatively, if you are staying in Porto and want to visit Guimaraes, you can use the transport options described here for reverse journies.
A MORNING IN PORTO
Getting to Porto – 9am-10:30am
You may already be aware of some of the transport options available to you if you flew into Porto on your journey into Portugal. In this section, we are providing you with the ultimate transport breakdown, including prices, frequency and times.
By Train
Starting earlier and running later than the bus route, the train leaves from Porto almost hourly, but it takes the same amount of time and may cost slightly less, averaging between £4-£6 for second class tickets, to around £7 for first class tickets.
To arrive in Porto around 10am, you should take the 8:48am train.
By Bus
There are a variety of buses available to take from Guimaraes to Porto, but we recommend looking out for the Arriva Portugal 500, because there is a higher frequency of buses hourly on weekdays, costing between £4-£7. Be aware that the frequency reduces on Saturdays to every other hour on Saturdays, and is quite intermittent on Sundays.
Assuming you are taking a weekday trip, the earliest bus you could take leaves Guimaraes Central at 7am, arriving in Porto at 7:50am, and the latest return from Porto leaves at 7:40pm, scheduled to arrive in Guimaraes at 8:30pm, allowing you to spend all day in Porto, should you so choose.
To arrive in Porto at around 10:20, you should leave Guimaraes Central at 9:25.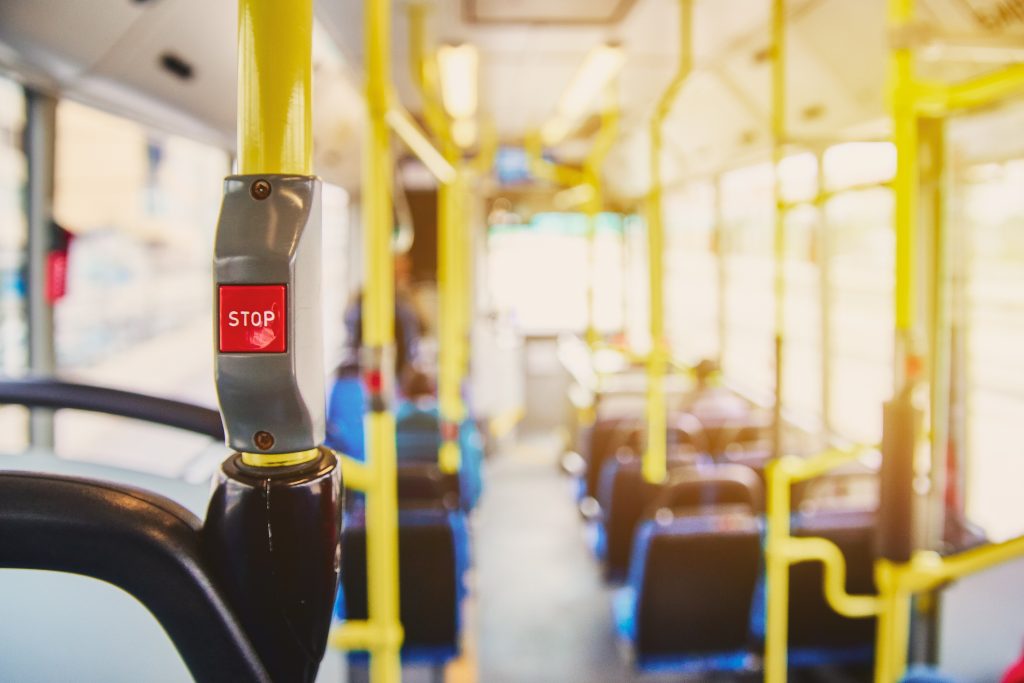 By Taxi or Uber
If you have money to burn and prefer a more personal, private experience, then the taxi is perfect for you. Taxi transport is estimated to cost anywhere between £35-£50 on a single journey and is unlikely to be much quicker than taking the train or bus.
We Recommend…
If you want to balance comfort, money and speed, then we recommend that you take the train to Porto. The train station is only 3km from your hotel in Guimaraes and is estimated to take the same amount of time as the bus, for much less than the price of a taxi but with more comforts than the bus.
When taking public transport, always remember to double check the latest timetables to account for any changes made by the transport companies between now and your holiday.
LOCAL SIGHTSEEING
Porto is a city full of things to do and is the perfect addition for the family looking to add some variety to their holiday in Northern Portugal, but choosing how to spend your morning without a plan can be a little overwhelming.
One of the best aspects of Porto that tourists regularly comment upon is the wonderful food that is available, so it could be a good idea to plan your day around supping from various establishments. A word to the wise when frequenting cafés and restaurants is that the appetizers brought to your table are not always free, but you can refuse or leave them.
Café Majestic – 10:30-11:15
This quaint little coffee shop is the perfect pit stop to top up your energy if you had a small breakfast. This beautiful café showcases gorgeous and unique interior design, as well as providing you with scrumptious cakes and coffees to keep you going for the rest of the day.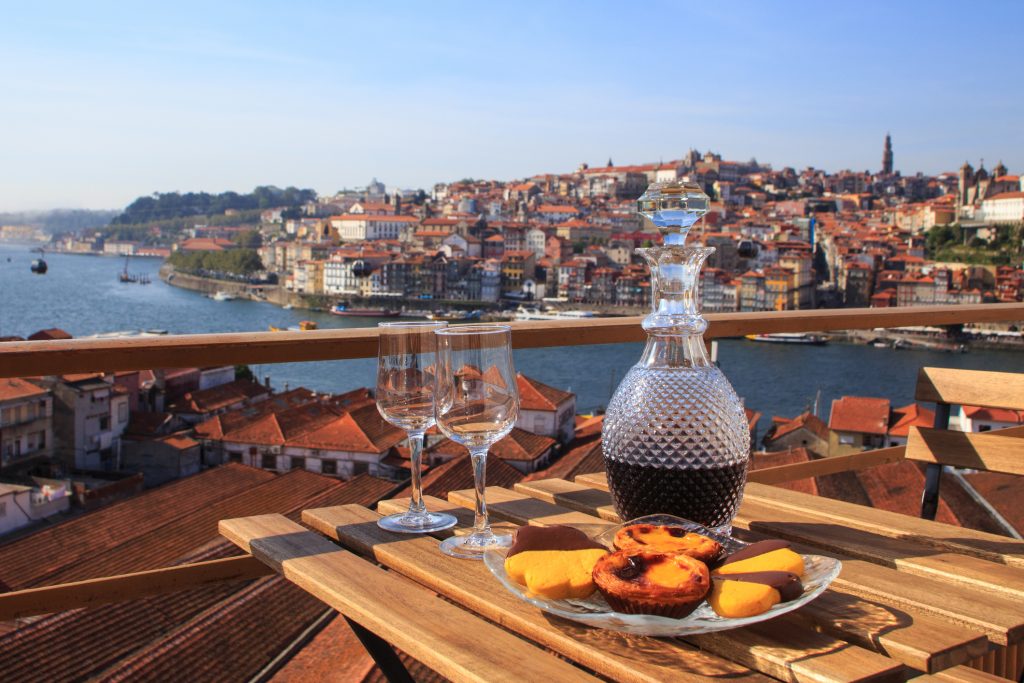 Clerigos Tower – 11:15-12:30
Now that you are all fed and ready to go, it is time to fit in some local views before you head off for lunch. We recommend the stunning Clerigos Tower which offers 360-degree views of the city; from here you can try to spot the Café Majestic, or perhaps even trace the routes to future spots on your day plan.
If you brought a camera, don't forget to set it to panoramic mode. The tower is open from 10am till 7pm every day; tickets cost approximately £3.
LUNCHING IN PORTO
Somewhere to Eat – 12:30pm-2pm
Choosing from Porto's many tasty-smelling establishments is understandably a difficult task, but at least it is an enjoyable conundrum. While it is a thirteen-minute walk from the Clerigos Tower, the Marisqueira Da Baixa restaurant is well worth the meal. This restaurant is a feast for lovers of fish and fruits de mer. This is a fairly classy restaurant that has some lovely tables set outside; perfect for tropical weather stays.
If marine food is not to your taste, Porto is full of other establishments serving fantastic steaks and meaty dishes. Remember to keep an eye out for somewhere to have dinner, whilst you are searching for your perfect lunch.
AN AFTERNOON IN PORTO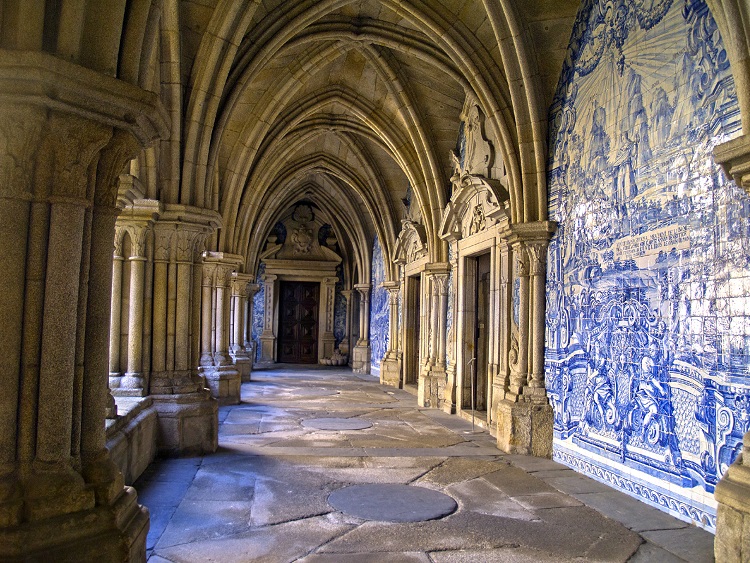 Porto Cathedral – 2pm-3pm
Following your big lunch, we recommend a tame and slow walk around Porto Cathedral to let your food settle, whilst making the most of your day. This cathedral is a beautiful amalgamation of Gothic, Baroque and Romanesque architecture. The Gothic cloister is an especially beautiful part of the building, but you wouldn't want to miss any section of this nationally revered monument.
Shopping – 3pm-4pm
You should make the most of the shops before they close for the day. You might find the perfect souvenir to help you keep the memories of this day trip alive for years to come. Don't spend too log though, because you wouldn't want to miss out on a fabulous port tasting trip before you leave.
Portologia Porto – 4pm-5pm
Once your food has settled, we recommend heading to the Portologia for a port tasting experience like no other, in the country that created this wonderful drink.
AN EVENING IN PORTO
A Walk by the River – 5pm-5:30pm
If you've been snacking during the day, or if lunch is yet to wear off, then we recommend a lovely evening walk along the river as the day's heat cools off a little. The Portologia – the previous item on this itinerary – is fairly close to the water so it's the perfect follow-up to your port experience.
Dinner – 5pm-7pm
In case you weren't able to find a fantastic dinner location during your day's travels, we heartily recommend an evening at the Verso Em Pedra restaurant on the riverside. It's a romantic venue with delicious food, but be wary of getting sucked into this delicious establishment – you'll still need to make your return journey back to the hotel Guimaraes.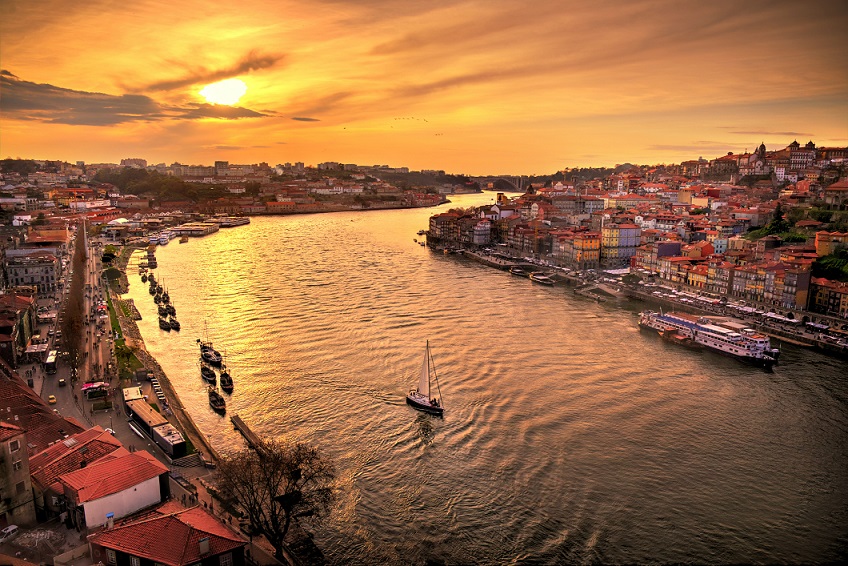 Alternatively, if you have fallen in love with the city of Porto and would now prefer to spend your entire holiday there, you will be glad to know that we have four available Pousadas of Portugal hotels for staying in this wonderful northern city. We hope that you enjoy a day filled with food, shopping and port, or wherever else your feet take you when you finally arrive in Porto.