Perhaps you're an expert at holiday-making in Portugal, and now you're looking for a little something extra. Maybe you want something that will jazz up your free time, a memory that will make this holiday stand out from the rest, all from the comfort of your favourite Pousadas hotel? There's no need to sacrifice the warm and familiar Portuguese culture that you've grown accustomed to.
What you need is a day trip to the archipelago of Madeira.
FLIGHT OR FERRY
Whilst cruising to Madeira is very popular, there aren't many reliable ferries that can take you to this stunning island, and certainly not for a day trip. The ferry (when it's running) from Portimao to Funchal takes twelve hours to reach its destination, so it's sadly unfeasible for the purposes of this blog.
Alternatively, if you're not afraid of flying and are holidaying in one of our many hotels situated in and around Lisbon, then a fantastic day trip is right on your doorstep.
Flights from Lisbon airport can take you to Funchal and back in a single day for as little as £56. For this price, you could start your day in Funchal at 9am and start your journey back to Lisbon at 9:15pm. The flight itself lasts less than two hours, which is the perfect amount of time for you to get suitably excited for your day out on the trip there, and enough time to discuss the day's events with your travelling partner on the way back.
The main airlines that fly between Lisbon and Funchal are EasyJet and TAP Air Portugal. For the purposes of this blog, we're going to assume that you're prepared to spend a full day, 9 am till 9 pm, in Madeira and plan out the day accordingly. If you're not prepared to spend a full day, worry not; it should be easy for you to adjust the schedule to suit your needs.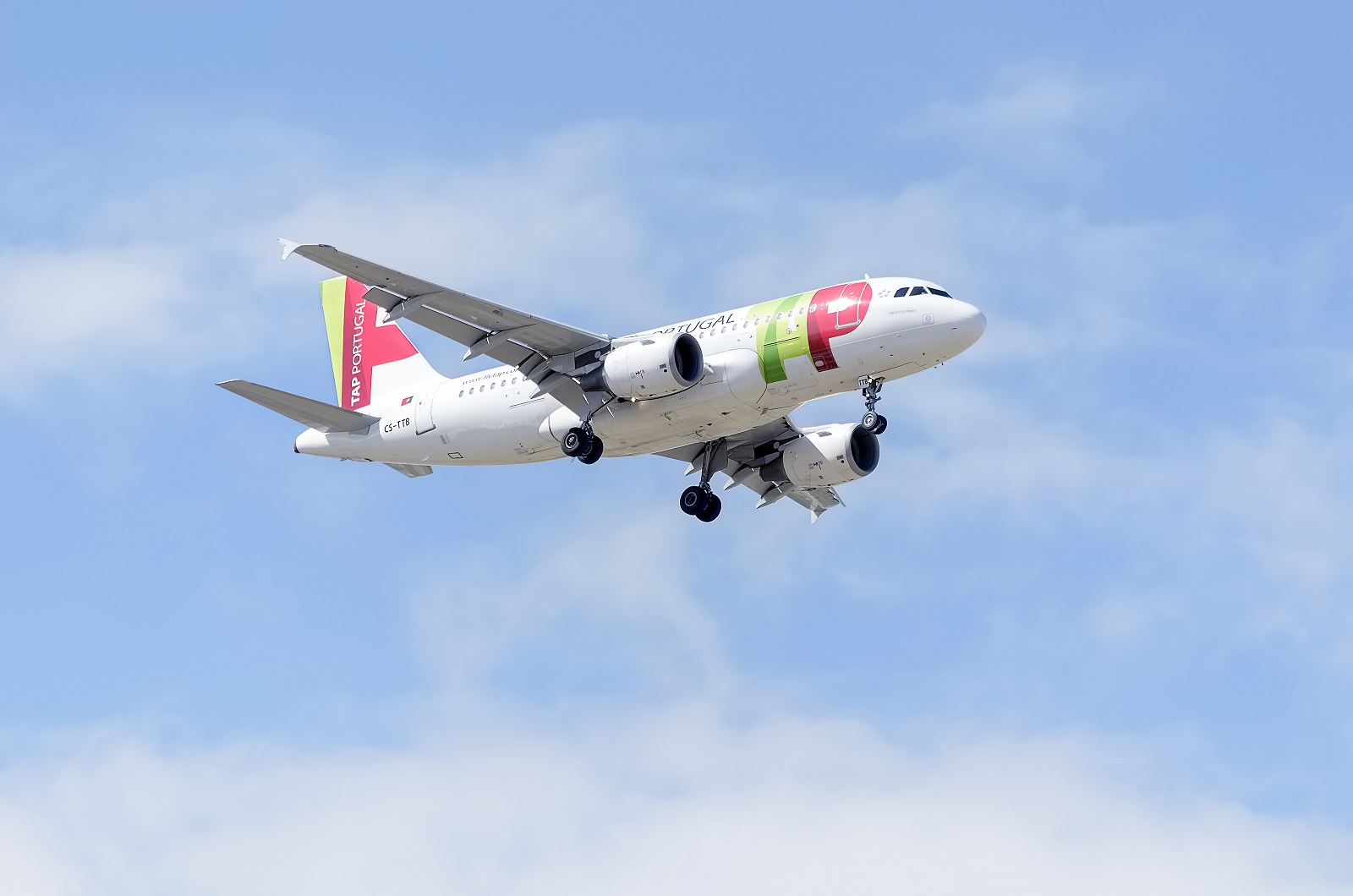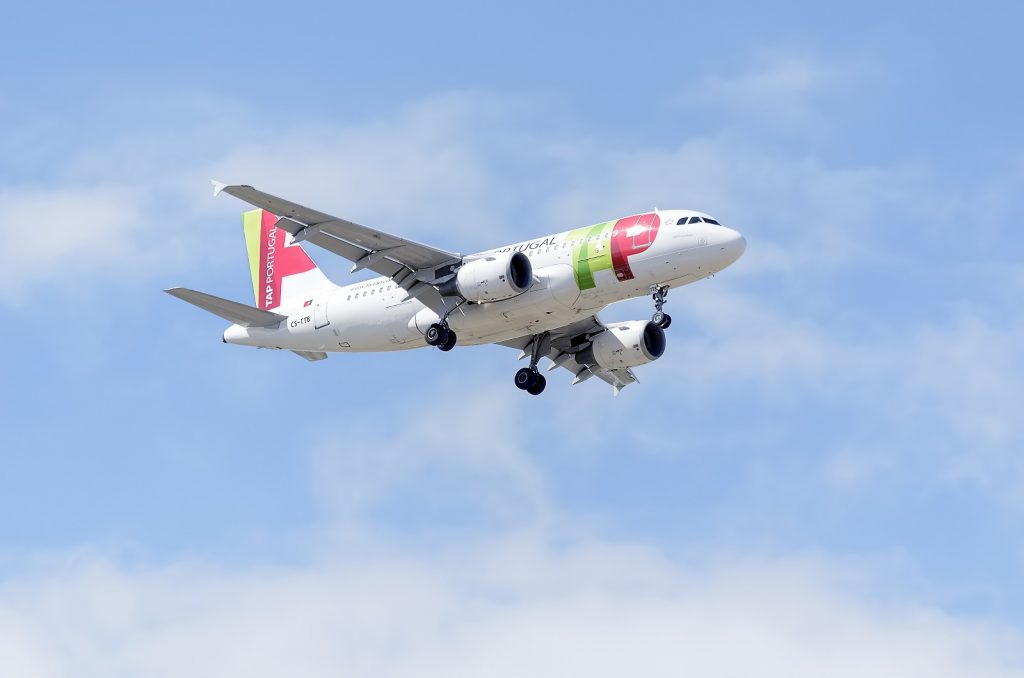 A MORNING IN MADEIRA
Getting to Funchal – 9am-10am
The weather in Madeira is beautiful. On touchdown in Funchal airport, you will likely notice the cool mornings that this happy island is blessed with. Once you arrive, you'll need to find a method of reaching the main attraction – Funchal.
Taxi
You can book a taxi in advance or you can search for one when you touch down; either will do, as there are always plenty of friendly taxi drivers looking to transport tourists just outside the airport's arrival lounge. The taxi is useful if you're looking to go off schedule and visit some of the more remote attractions that Madeira has to offer.
The most expensive of the options here, the taxi will likely cost you between €30-€40 and will take around 25 minutes.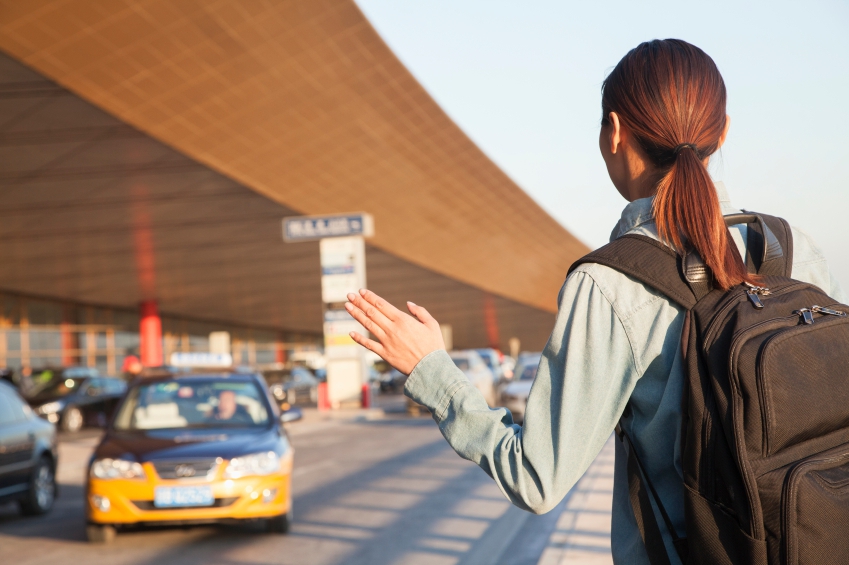 Aerobus
This is perfect if you're looking for a cheap and direct route to the centre of Funchal. It's a frequent express bus service that will cost you a mere €8 for a round trip. There is an Aerobus for each flight, and each Aerobus will wait up to one hour if a flight is delayed.
The Aerobus takes, on average, between 35-50 minutes. This is your first chance to enjoy the sights that Madeira has to offer so take it all in. You'll get to enjoy the nighttime version on your return journey.
Bus
You could also opt for the bus, but this option is far slower, and you will only save around €4 for choosing this option over the Aerobus if you're headed to Funchal.
Local Sightseeing – 10am-12:30pm
Once you're settled in the centre of Funchal, the world is your oyster; however, we suggest visiting the Monte Gardens whilst you have the energy. The Monte Gardens are a beautiful display of the tropical flora the island of Madeira has to offer – you won't be disappointed.
Cable Car
In order to get to the Monte Gardens, you'll want to jump on the cable car. There's plenty of walking to do once you get to the gardens, and the cable cars will give you an appreciation for the city of Funchal that you simply can't replicate from street level. A fun game for families with children to play is to wave at passing cable cars and count how many passengers wave back.
The cable cars seat seven passengers and will carry you from Funchal to Monte in around 15 minutes. A round trip will cost you €16, but you may be interested in paying for the one-way (€11) up to Monte and finding alternative methods of returning to Funchal, which we will discuss later.
You can also pay for a cable car pack which includes the entry fee for the Monte garden. For an adult, the price is around €30, with concessions available for children.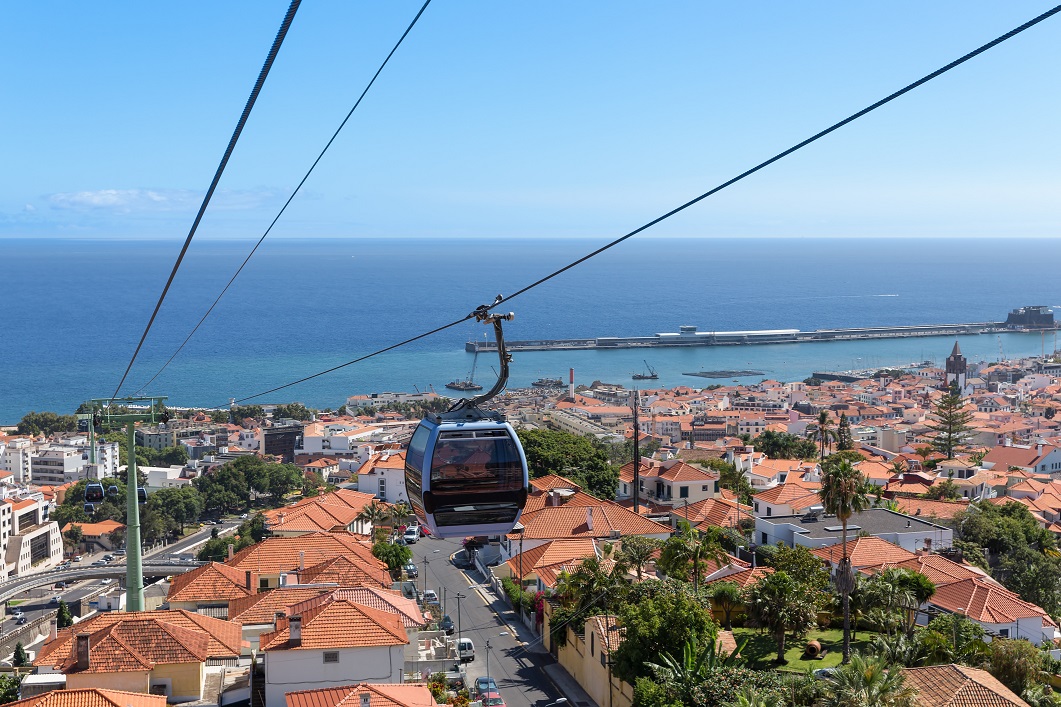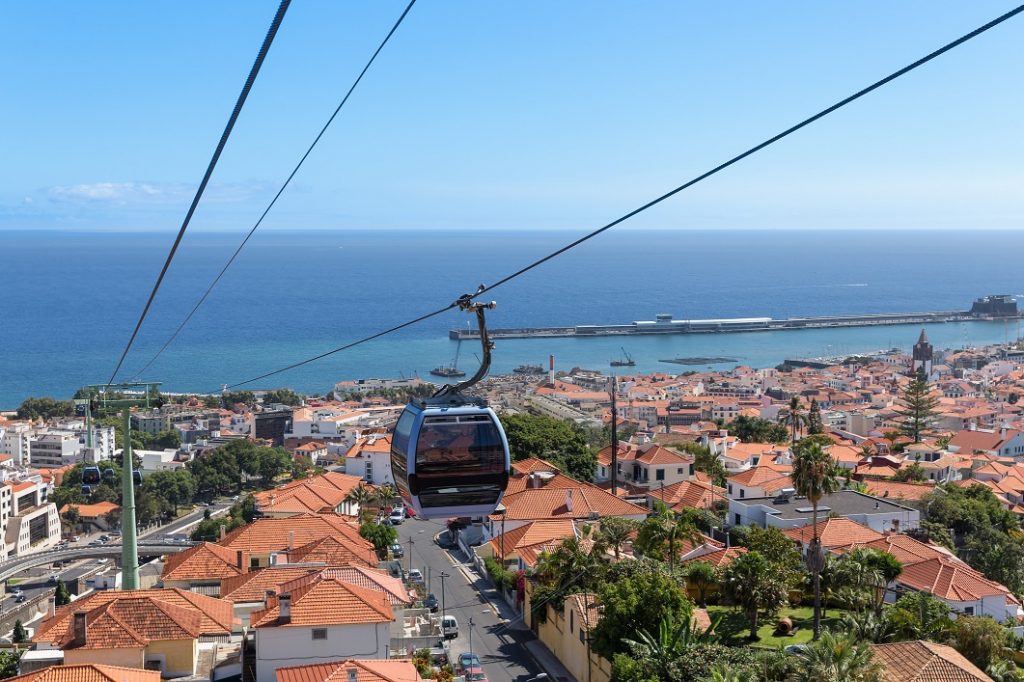 Monte Gardens
If you've paid for the cable car on its own, the cost of entering the Monte Gardens will be around €10. There are some fairly steep steps around Monte, so this is not a trip for the unfit, but it's well worth the exertion, as Monte houses approximately 100,000 different species of plants. Alongside the beautiful plants, there are fountains and water features filled with koi fish, a small but quirky art exhibition, and it's also the burial site for the last Austro-Hungarian Emperor.
It will take around two hours for you to see the Monte gardens properly, so once you've arrived by cable car and finished looking around, it will probably be around 12:15 and you'll be keen to get back into Funchal for some lunch. You might have booked the round trip on the cable car, or perhaps you'd be more interested in getting the mildly scary toboggan down to the city to really make the most of your day?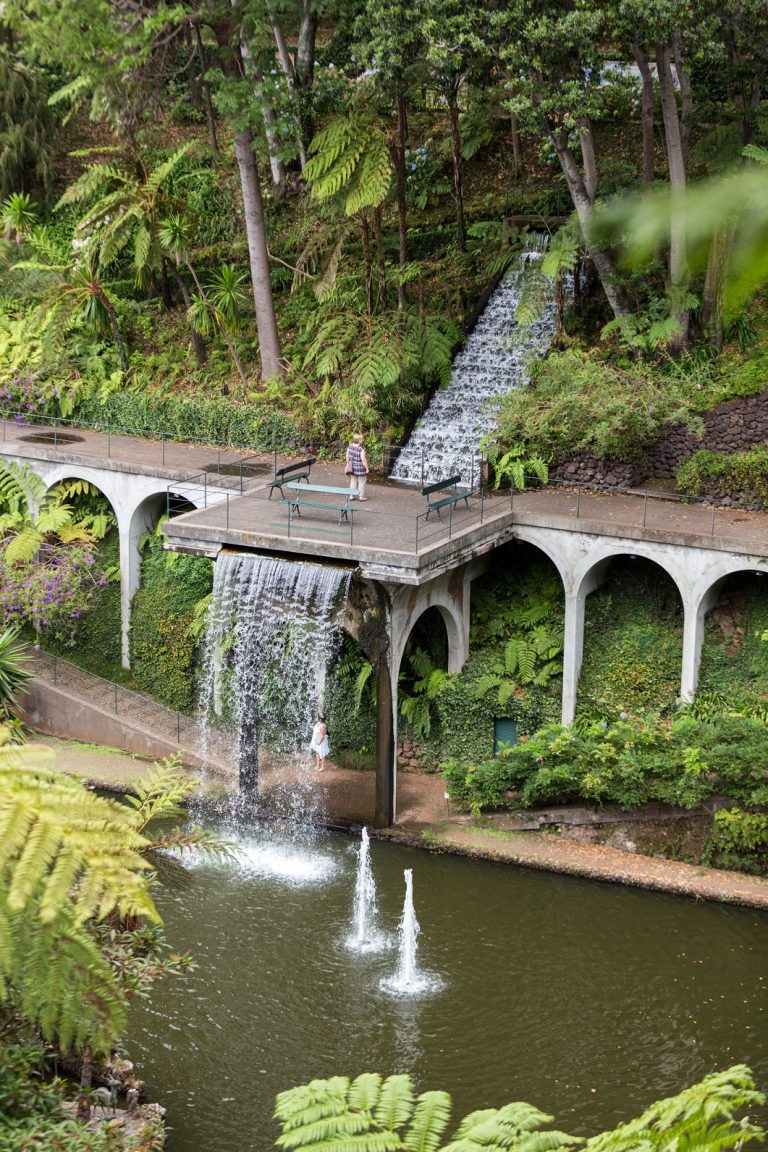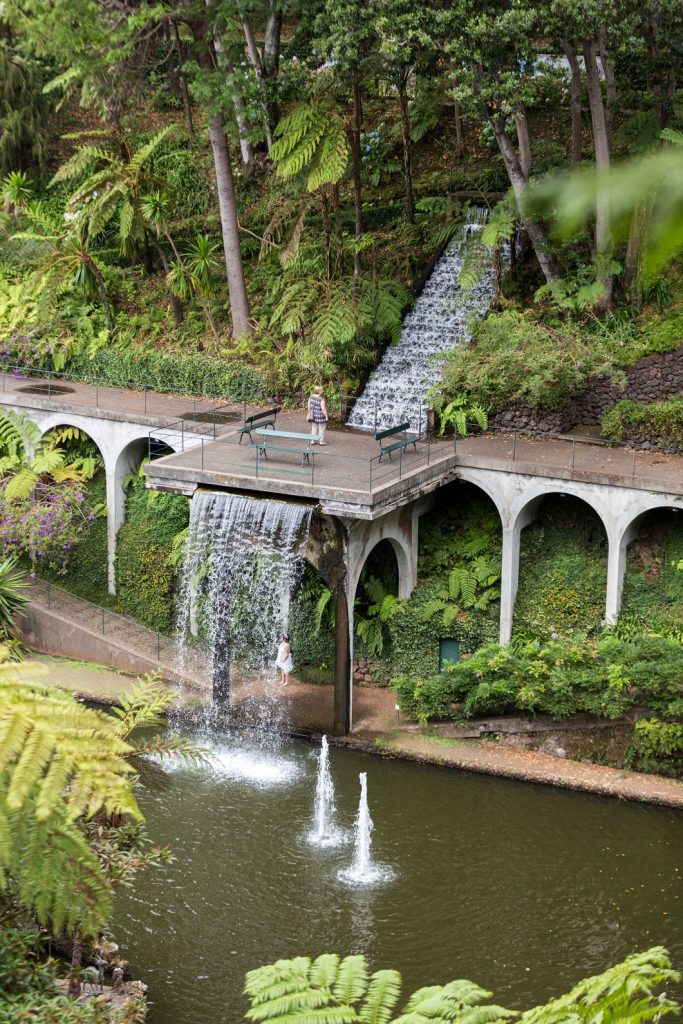 Toboggan Ride
Some people get the cable car up to Monte gardens but opt for riding the infamous toboggans on the way down. The Toboggans cost around €25 per wicker basket, which can usually hold two people. The sled rides used to travel all the way into Funchal's Old Town but have since altered their route to end their journey around a half hour's walk away from the centre. An alternative method to return to the main city after your thrilling toboggan ride is to catch one of the nearby buses for a short journey back.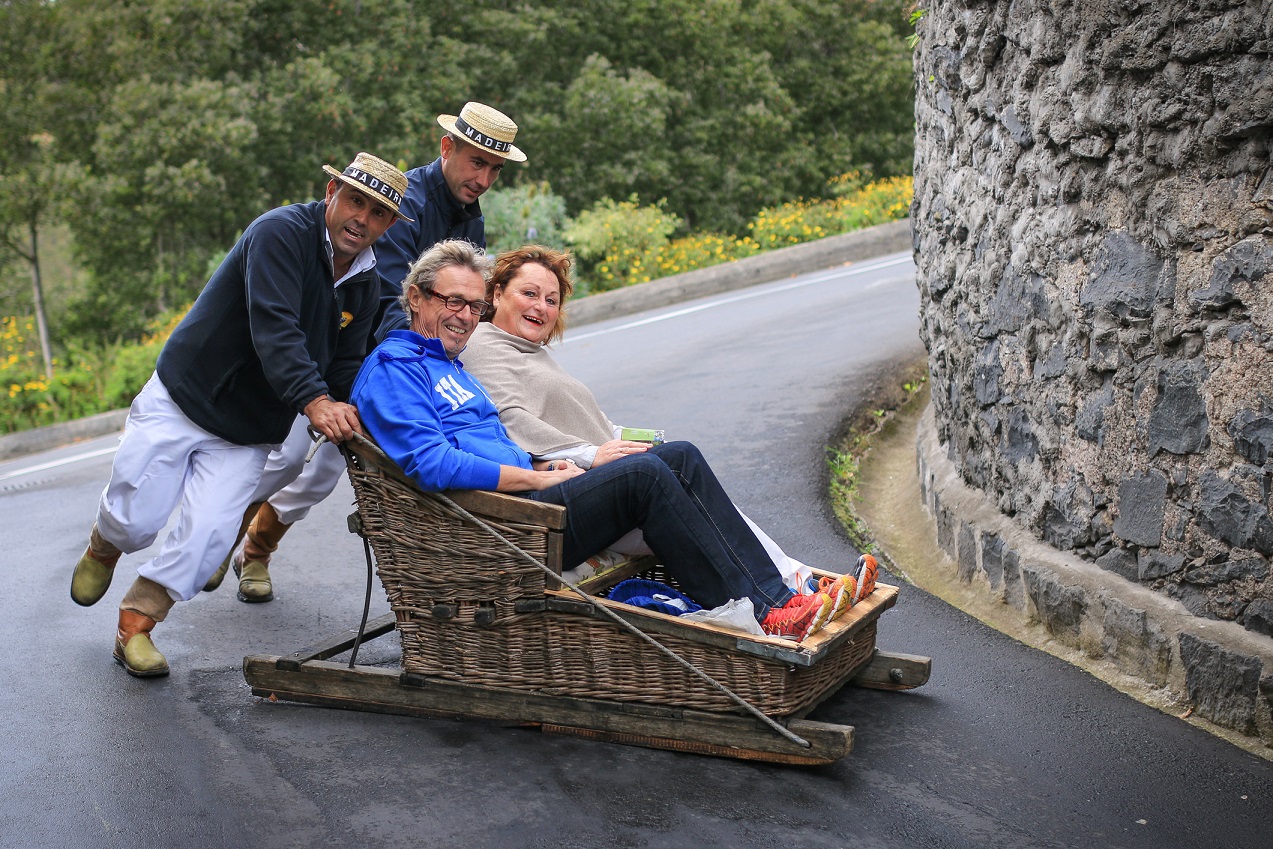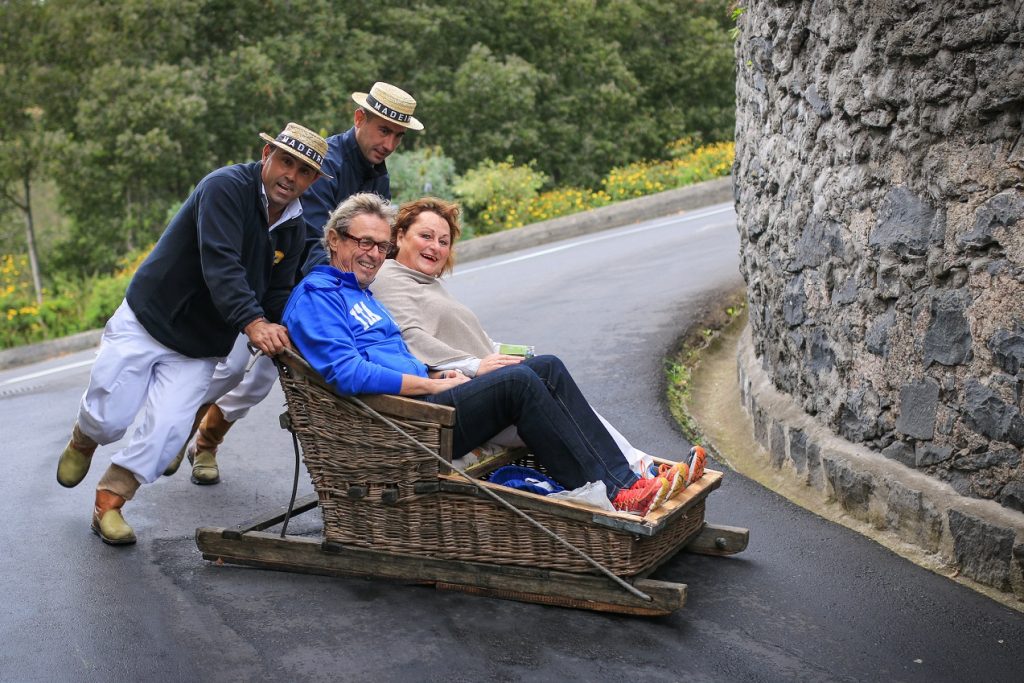 LUNCHING IN MADEIRA
 Somewhere to Eat – 12:30pm-2pm
You've just been on a long excursion around the Monte Gardens and you still have so much of the day left – this means that it's important to take a long lunch in the hot sun and replenish all the energy you've lost. Finding a restaurant won't be hard, and the food is always stunning due to the abundance of fresh produce available to the local eateries, so there's little cause to be picky about where you eat.
If you want a taste of the real Funchal, meander into what's known as the Old Town, which is easily recognisable from the beautiful street art which covers most doors and walls. It's an especially beautiful part of town where the smell of food is pungent and rich. With all the beautiful things to look at, you won't regret spending a while here while your food settles.
Alternatively, head to the coastline and find a restaurant with a view that overlooks the sparkling ocean. There are plenty, so we can promise that you won't be walking for long before you find somewhere that suits your tastes.
AN AFTERNOON IN MADEIRA
Island Shopping – 2pm-4pm
You'll want to commemorate your day trip with a few souvenirs, and shopping in Madeira doesn't necessarily mean acquiring the usual tourist tat. Assuming you made it to the Old Town for lunch, you're already in the right place to find some cultural tidbits to take home with you. If not, it shouldn't take you too long to find them. Have fun taking it slowly whilst perusing the local shops and taking pictures.
A Walk Along the Coast – 4pm-4:30pm
Another way to spend some of your time is to take a walk along the coastline. There are plenty of little pop-up shops selling refreshments and souvenirs so you can indulge yourself whilst taking a thoroughly blissful stroll by the sea.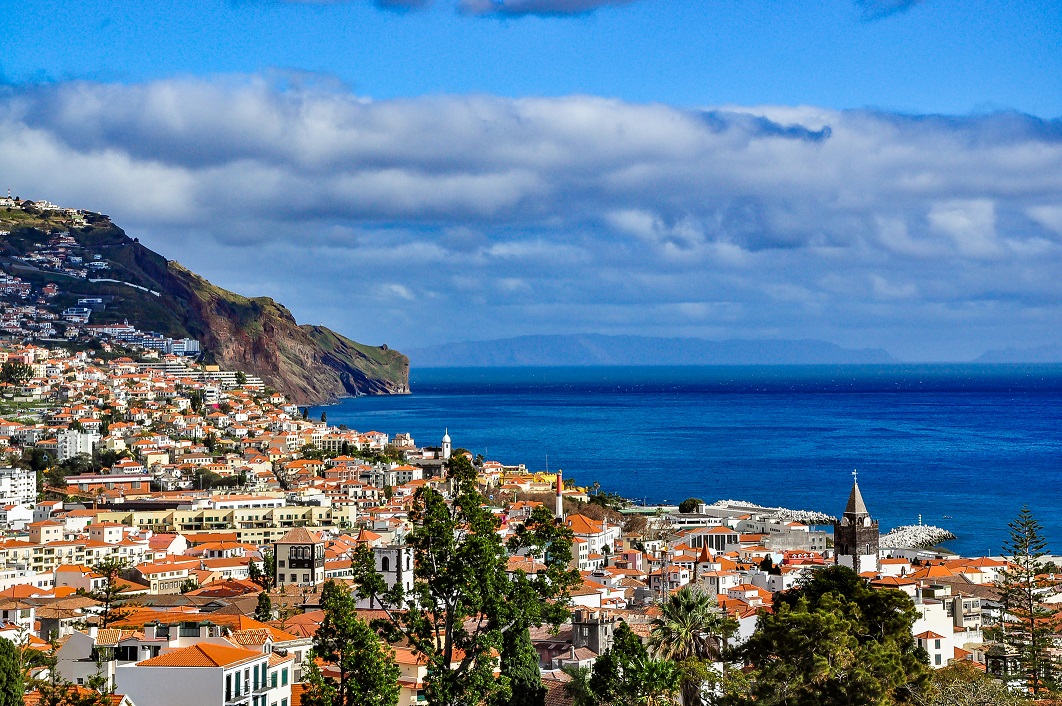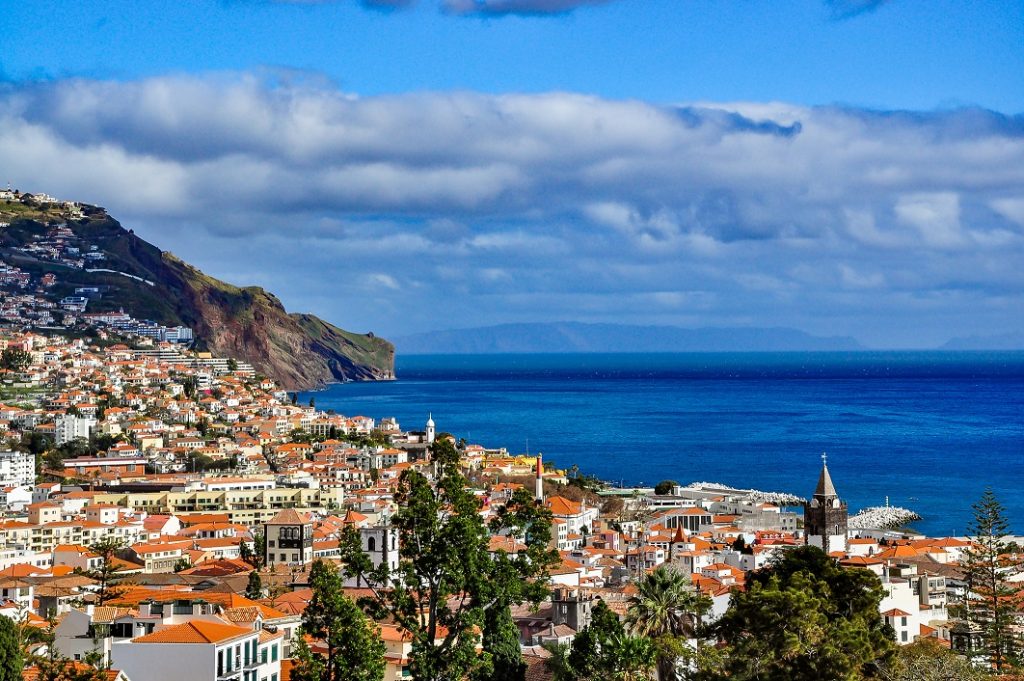 AN EVENING IN MADEIRA
Head to the Casino – 4:30pm-5pm
Depending on where you are in the town, it usually takes between 10-20 minutes to walk to the Casino. The heat should be starting to cool off by now and walking will be more pleasurable. On the way to the Casino, chances are that you will see the CR7 museum, which is dedicated to Cristiano Ronaldo.
Pestana Casino – 5pm-7:30pm
The Casino is a very stylish place to end your night. Play games, buy drinks, eat food and maybe even watch a show. Relax and enjoy before either booking a taxi to the airport or walking down to central Funchal to pick up an Aerobus back. Bear in mind that a taxi will be far more reliable at this hour.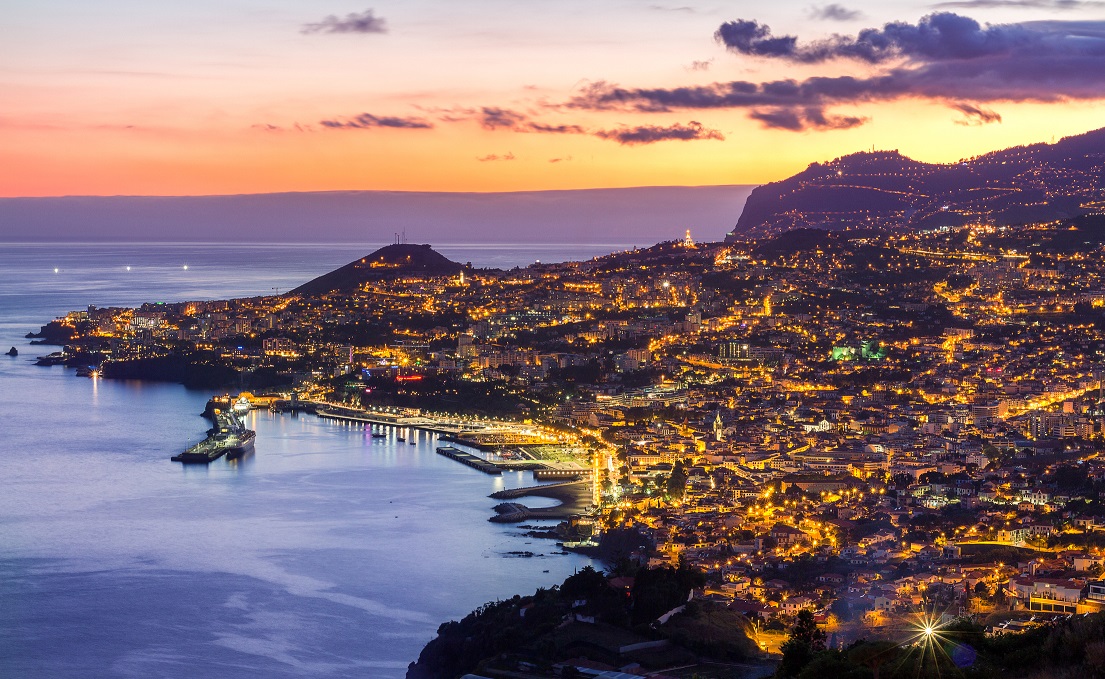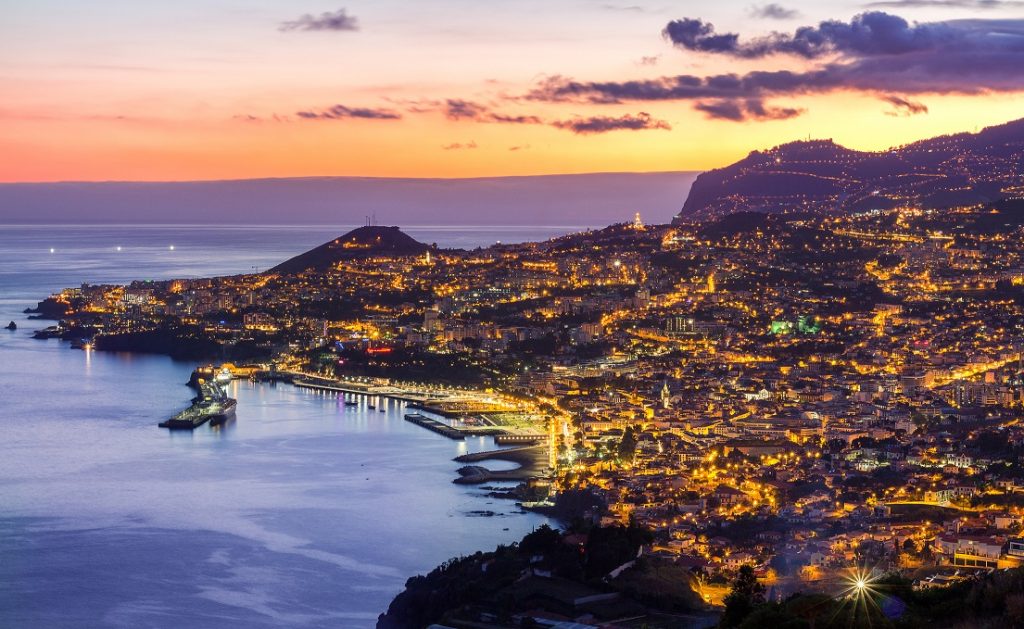 At Pousadas of Portugal, we want all the joys of Portugal to be available to you, so we've made this day trip guide to start you on your journey to find the most remote yet beautiful of Portugal's secrets. The best part is, at the end of the day, you'll always have the Pousadas' level of care to return to.
Places to Stay
Portugal boasts a variety of captivating accommodations, from castle hotels to boutique inns. One such remarkable option is the Castelo de Óbidos, a historic castle-turned-hotel situated in the charming town of Óbidos. This enchanting property offers a unique experience with its medieval ambiance and panoramic views. In the vibrant city of Porto, visitors can find the elegant Pousada do Porto, a boutique hotel housed in a renovated 18th-century palace. With its stylish rooms and prime location near the Douro River, this accommodation combines modern comfort with a touch of old-world charm.