There is so much to see and do in Portugal that it's a challenge to know where to even start! But don't worry, we're happy to lend a hand. We've previously showcased what you can get up to in the capital of the Algarve in our 48 Hours in: Faro blog – now, we're taking a look at how to make the most of Funchal in only two days.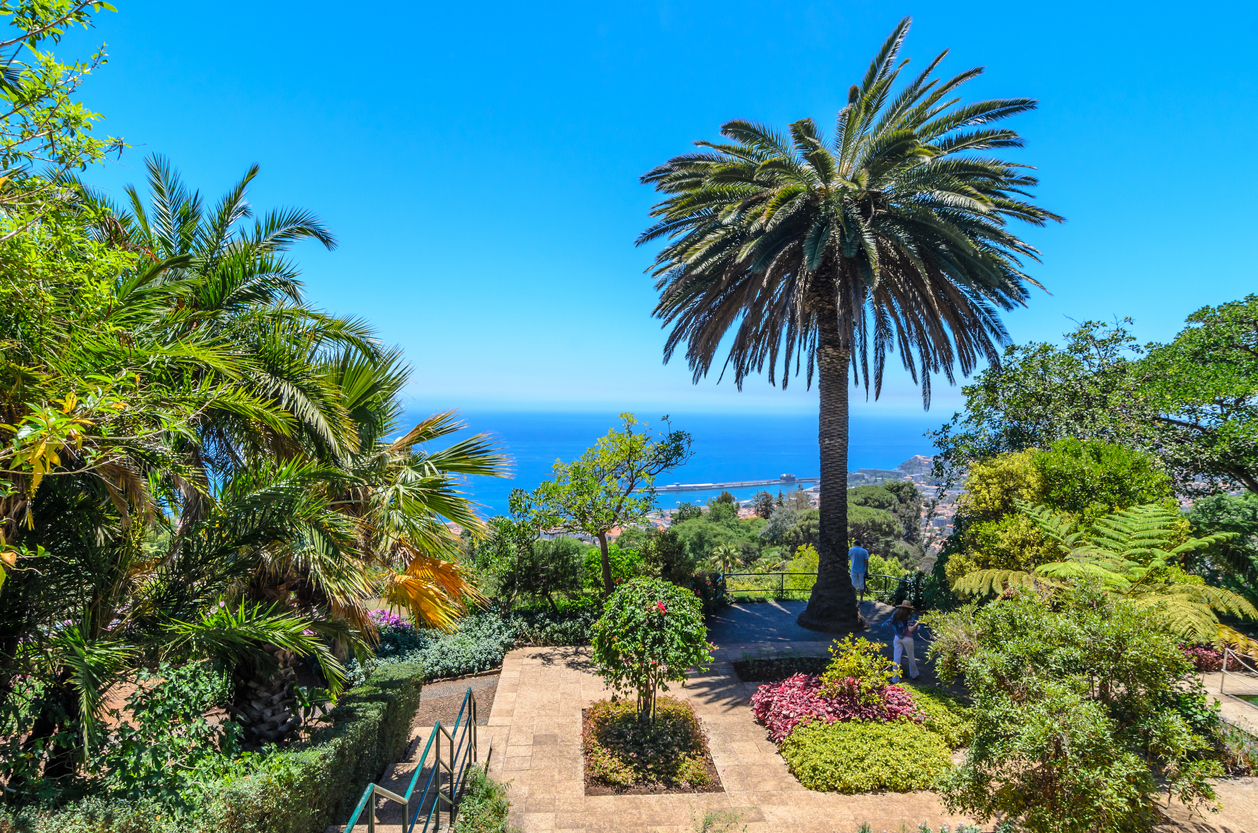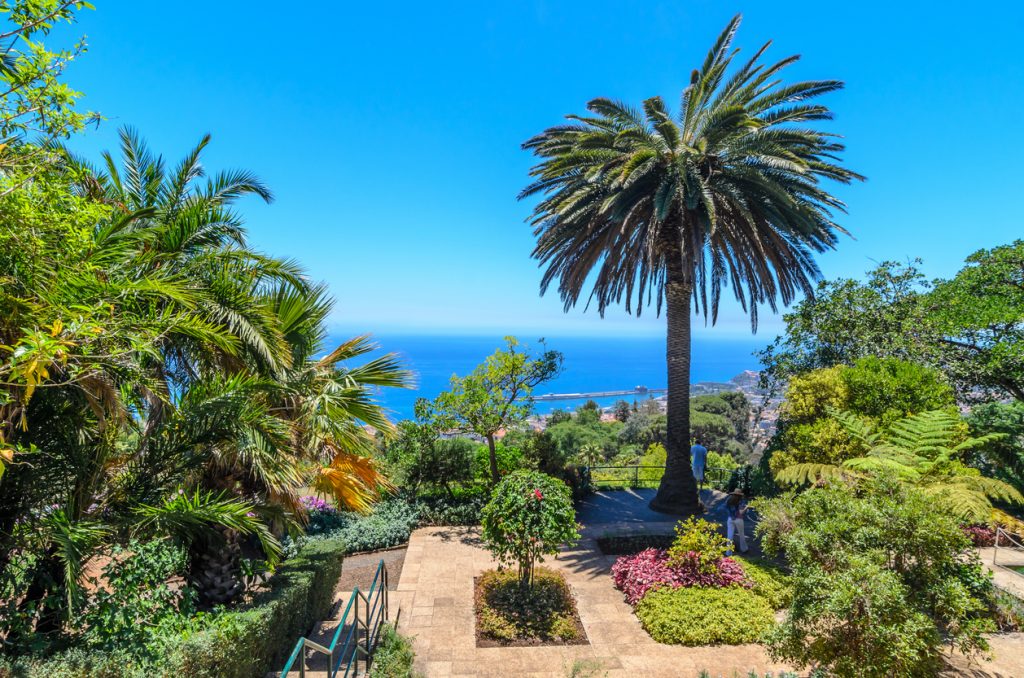 After all, now is the perfect time to start planning your next trip, as you'll be ready once travelling is back to normal. So, check out why Funchal, located in the beautiful Madeira archipelago, is such a great place to visit.
Day 1 in Funchal
Check In
You need a place to stay when you're in Madeira, and our Pousada Churchill Bay is the perfect accommodation. This newly-opened hotel is located only 8km from Funchal, in the heart of a fishing village, so you get amazing views over the Bay here. It's not just the seafront that will allow you to experience the 'real Madeira', but also the stunning contrast of the deep blue Atlantic against the white houses and vibrant green mountains.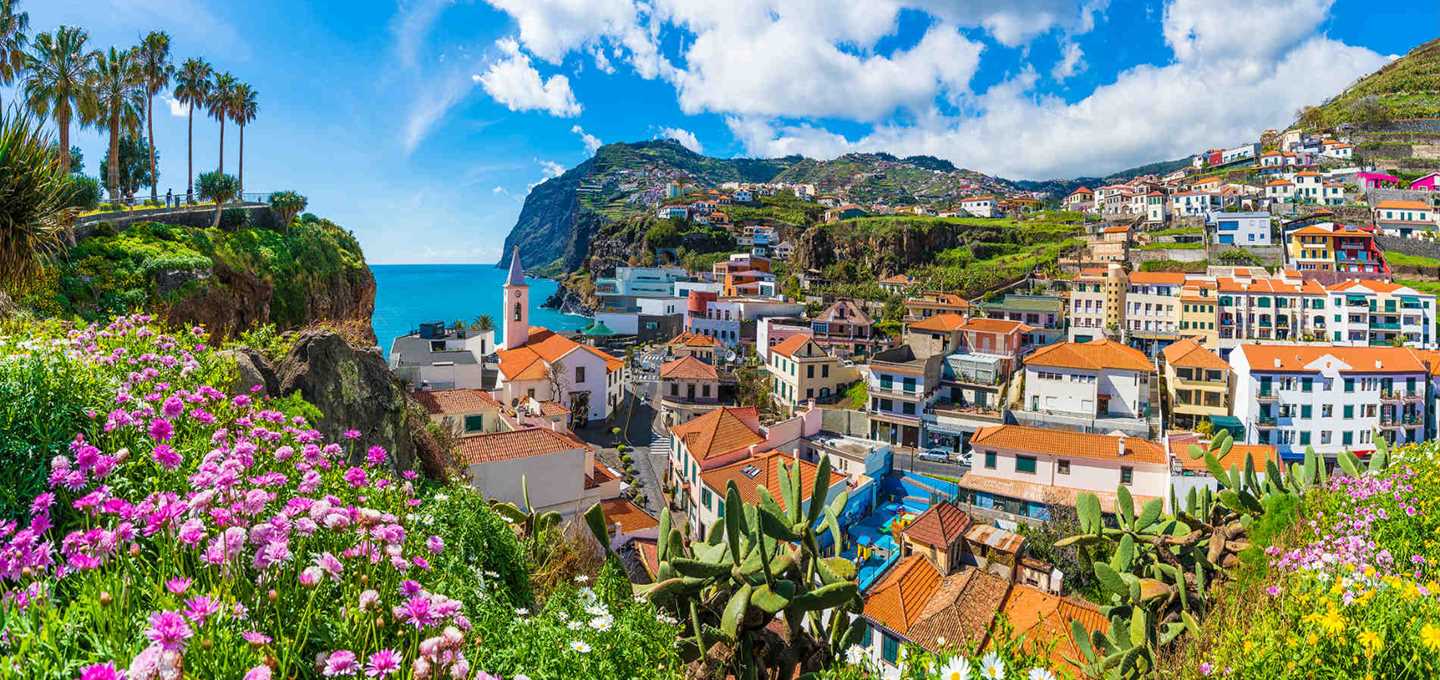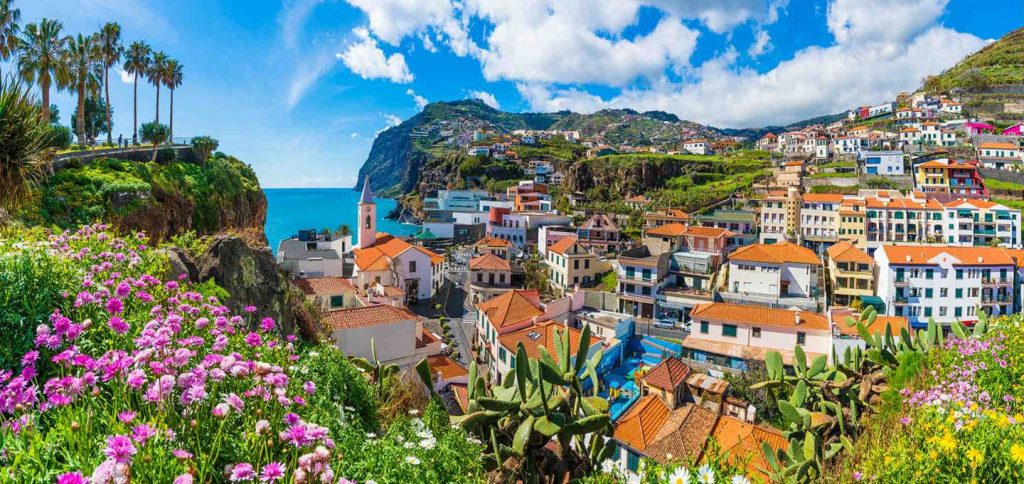 Travel on the Cable Car
What better way to see the city in all its glory than with a bird's eye view? This unmissable attraction will take you 600 metres above sea level, allowing you a unique view of the main island. The Funchal cable car service started running twenty years ago and replaced the railway that ran four kilometres up the mount.
This 15-minute journey will give you plenty of time to make unforgettable memories and to take beautiful photos you'll treasure forever.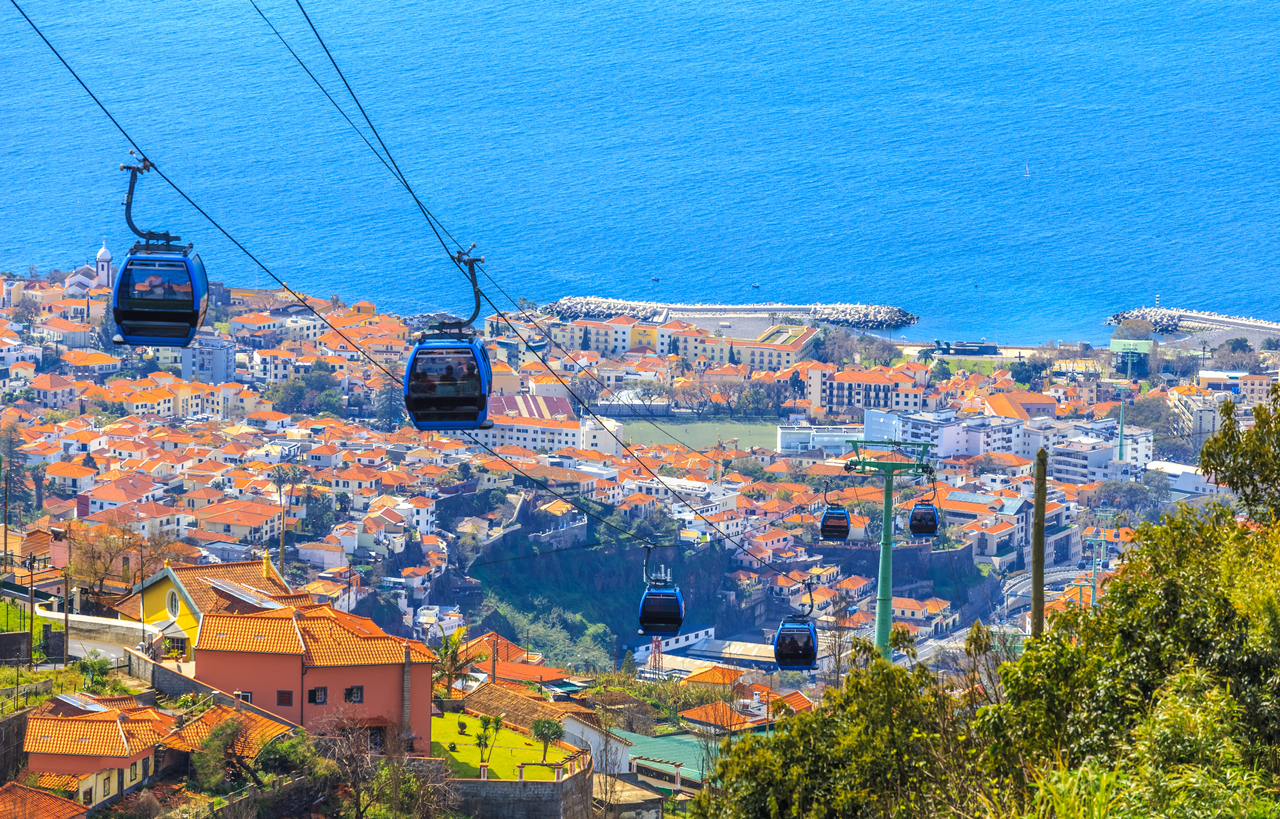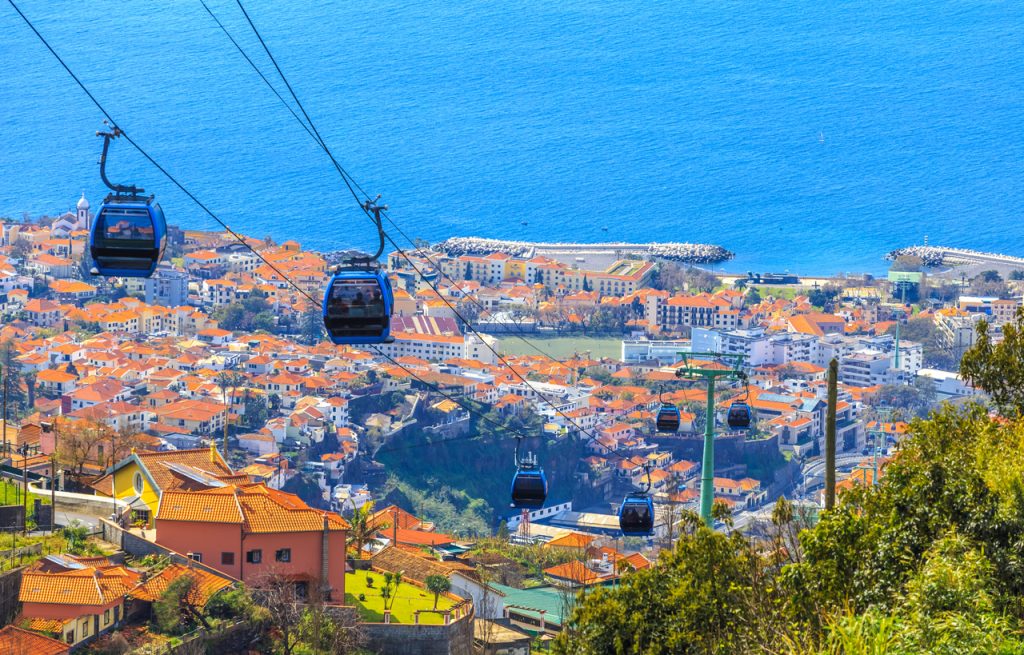 Explore the Monte Palace Tropical Garden
Located right next to the cable cars, this beautiful garden is truly one of a kind. It features over 100,000 species of plants and flowers, including some that are indigenous to Madeira, and can be found at the Quinta Monte Palace.
This Quinta is a mansion with a waterfall and a pond, as well as several buildings that make it look like an enchanted fairy-tale palace. The botanic garden has everything, from a Japanese garden to a museum with an exhibition on African art. We're confident you'll spend hours here, especially if you bring the little ones!
Just take a look at how gorgeous the place really is:
Visit the CR7 Museum
This is perfect for the football fans out there. The CR7 museum is dedicated to famous football player Cristiano Ronaldo and you'll be able to see his achievements and memorabilia, as well as life-sized statues of him. While this isn't exactly a must-see for people who have no interest in sports, it's an absolute must for those who can't get enough of it.
Day 2 in Funchal
Go for a Sled Ride
If you're looking for an activity that you can only do in Madeira, you're in luck. The wicker basket sled ride may sound strange but is a lot of fun, and it's not something you see anywhere else – especially with the views that Funchal gives you.
In essence, you'll ride down the steep streets on a toboggan made of wicker, pushed and steered by two runners wearing traditional clothing. While, before, this was an actual method of transportation, now it's a great tourist attraction that you can't miss out on.
Drink Madeira Wine
You can't visit Funchal without trying Madeira wine, so sit down for a nice meal accompanied by delicious wine or visit a wine museum or cellar. There is a lot of wine to try but you also have the opportunity to learn more about how this famous libation is made. Some winemakers have been producing wine for centuries, so they know what they're talking about!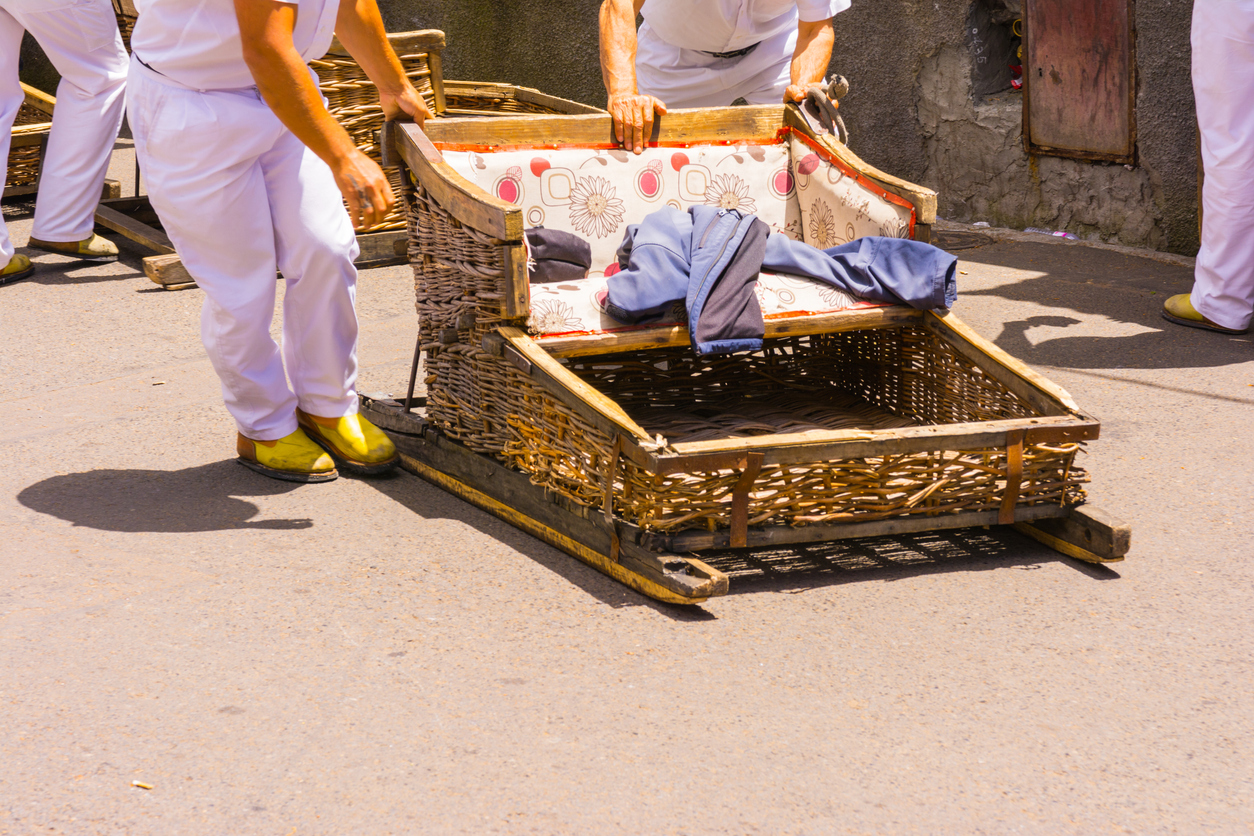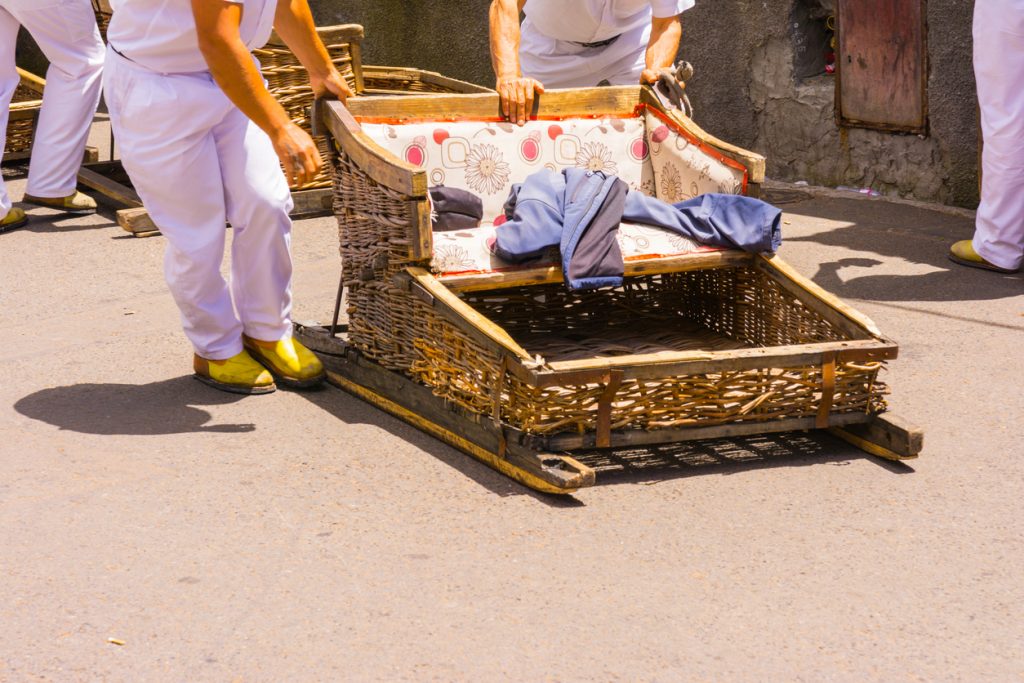 Visit the Farmers' Market
The Mercado dos Lavradores sells fish, flowers, fruits and vegetables and, while some things can be a little expensive, you'll have the chance to try exotic fruits that you may never have eaten before. For example, banana passion fruit and loquat.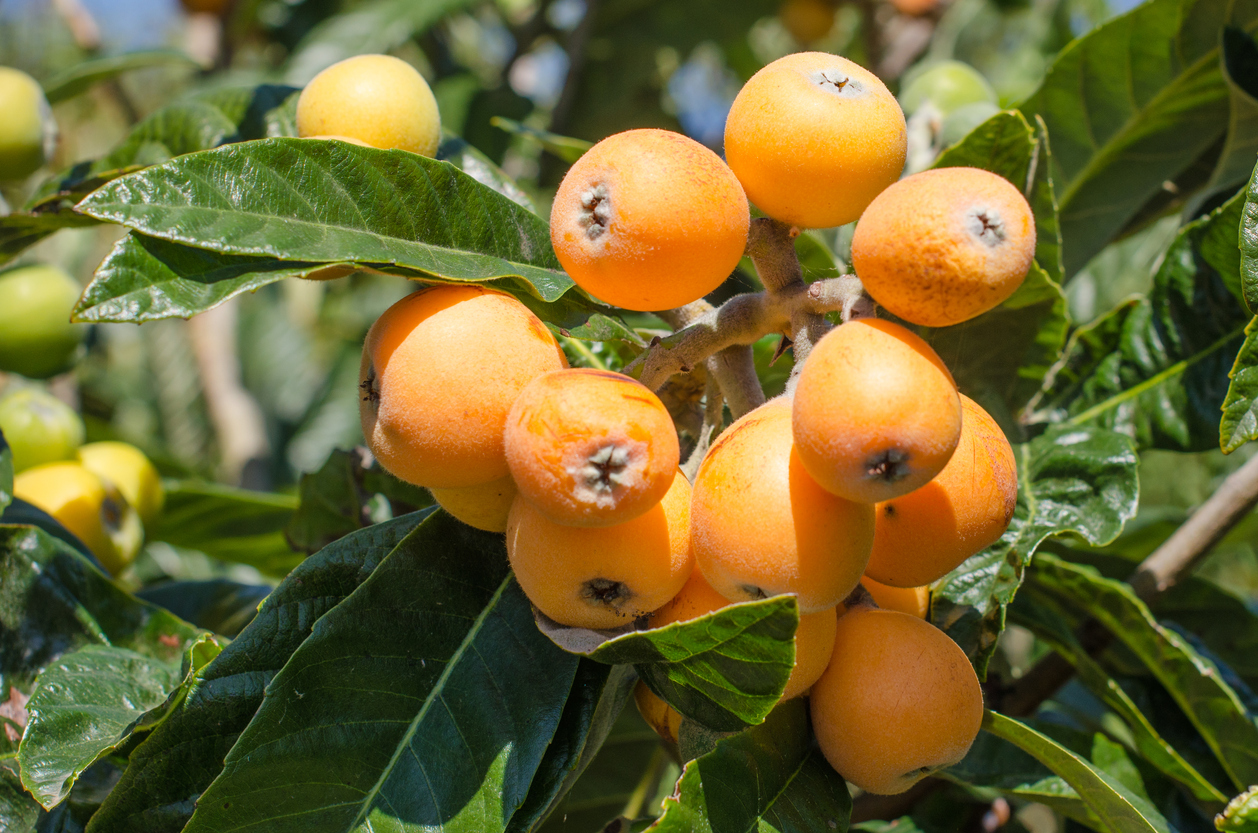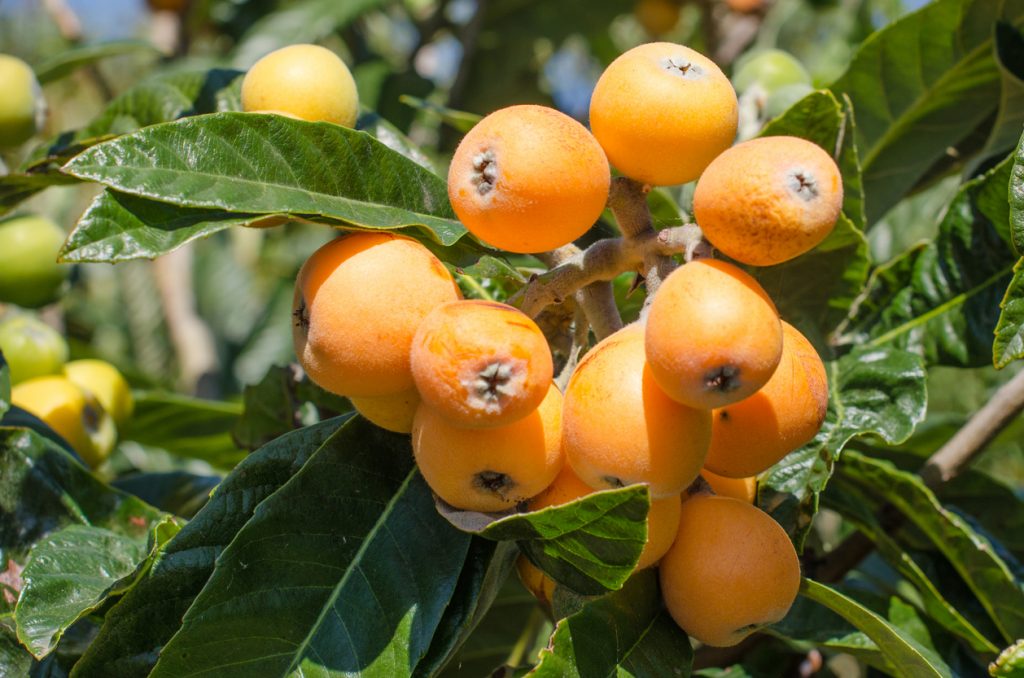 You can find this colourful market in a building that dates back to 1940 and which has different areas connected by passageways and stairs. The market closes on Sundays and Bank Holidays but is open the rest of the year – if you want to see traditionally-dressed flower ladies selling exotic flowers, then you should visit on Friday.
Explore the Old Town
The Old Town is a great place to visit if you're interested in history or simply want to discover charming cobblestoned streets and typical homes. The Rua Santa Maria should be on your list, as this is not only one of the first streets ever plotted in Funchal, dating back to the 15th century, but it's also here where you'll find the Art of Open Doors project.
This project is helping to regenerate the city after the 2010 floods, and you'll be able to see bright and colourful doors painted by fantastic artists.
With Pousadas of Portugal, you can stay in places of historic significance – just take our Pousada Churchill Bay, named so because of Winston Churchill, who came to Madeira and stayed in the Câmara de Lobos village to paint the beautiful seascape. Also, have a look at our beautiful hotel Cascais and discover the magic.
Please don't hesitate to contact us today if you'd like to learn more about this hotel our Pousada in Porto or any of our other amazing pousadas. We're always on hand to answer your questions.