While travelling is still impossible at the moment, it pays off to be prepared ahead of time. If you're thinking of going abroad as soon as you can, now is the time to plan it all – and avoid last-minute stresses.
The Algarve is always a popular destination, as it has so much to discover all year round. Of course, you'll have plenty of opportunities to enjoy the many golden, sandy beaches and the great weather, but you can also venture out on a city break for something different.
Faro, the capital of the Algarve, is an amazing place to explore, even if you don't have a lot of time to spend there, so we're taking a look at what you can see and do in 48 hours.

Day 1 in Faro
Check In
With so much to see in so little time, you'll want to get this out of the way as soon as possible! Our Pousada Estoi is the perfect base to explore the city. Located just 10km from the city centre, this palace is one of Faro's most stylish, elegant and luxurious pousadas with its Neo-Rococo and Neo-Baroque features, so you don't want to miss out on such an amazing stay.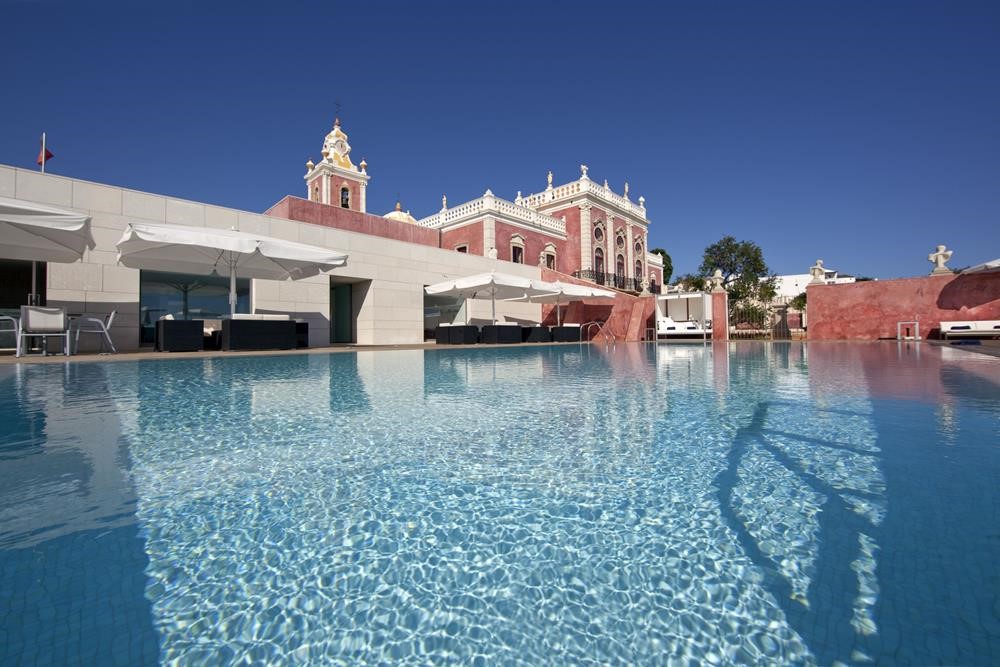 Cathedral of Faro
An unmissable visit. The Cathedral of Faro (or Sé de Faro) is a Roman Catholic cathedral built on the site of an Arab mosque. Consecrated in the 13th century, the exterior of the building is a blend of different styles, from Gothic to Baroque, as many influences shaped it over the centuries.
The top of the cathedral's tower offers amazing views over the streets of Faro and the beautiful Ria Formosa lagoon. Inside, you'll find countless examples of gilded woodwork (talha dourada in Portuguese), something very typical in the country.
The Capela de Nossa Senhora dos Prazeres is an ornate chapel rich in gold and plenty of multi-coloured tiles to admire.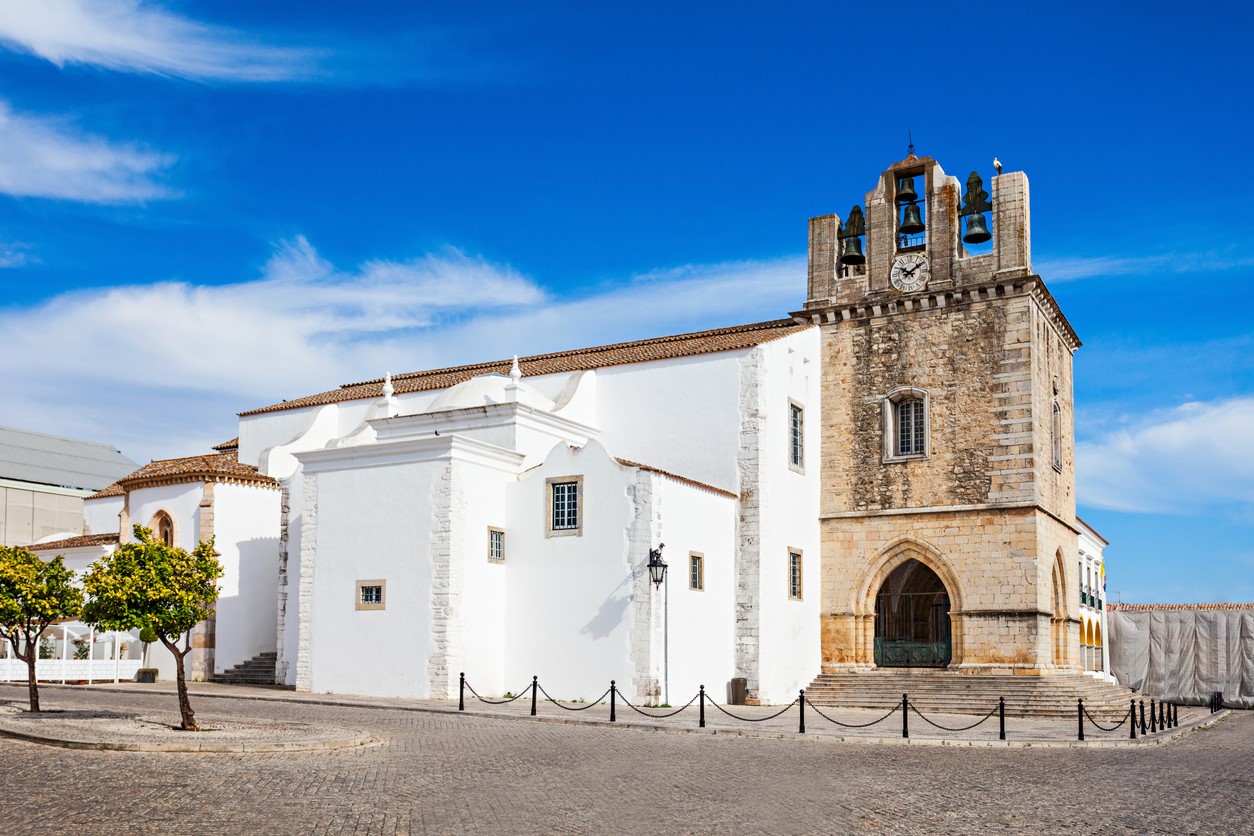 Archaeological Museum
Known as Museu Municipal de Faro, this museum was founded in 1894 and its site is the 16th-century convent of Nossa Senhora da Assunção. The beautiful cloistered gardens already make it worth the visit, but you still have plenty to see inside.
From Roman artefacts and pre-historic collections to Moorish objects and religious artwork, this museum will certainly be a highlight of your visit to Faro! There's even a stunning mosaic of the god Oceanus, excavated in 1976 near the train station.
Cidade Velha
Faro's Old Town is different from the rest of the city. You can take your time walking the cobbled streets and discovering the nooks and crannies it has to offer. The lovely plaza by the cathedral is a great place to stop for a while, as you can enjoy the shade of the many orange trees.
The 16th-century episcopal palace used to be the home of the city's bishops, but now is a fantastic place for exhibitions. Encircled by ancient walls, the Old Town is Faro's historic centre and perfect for those who love old architecture.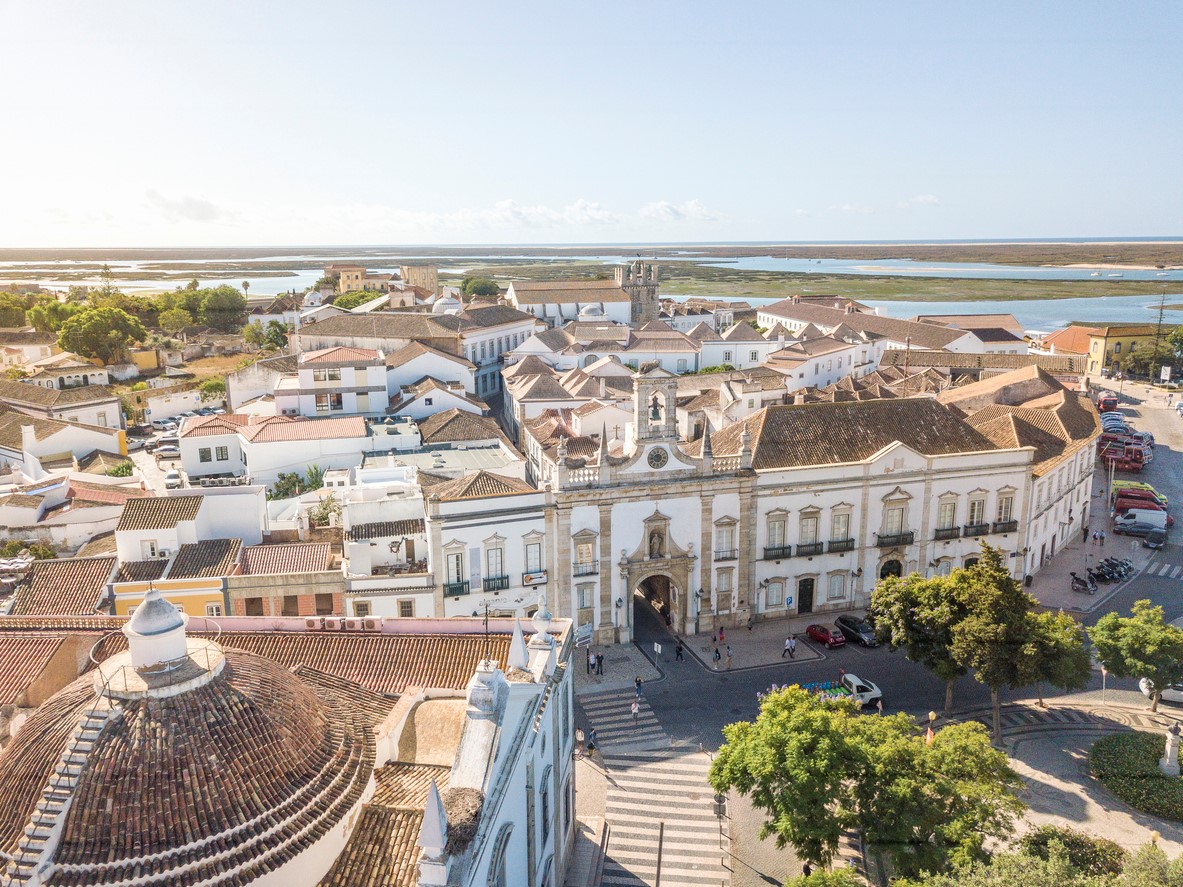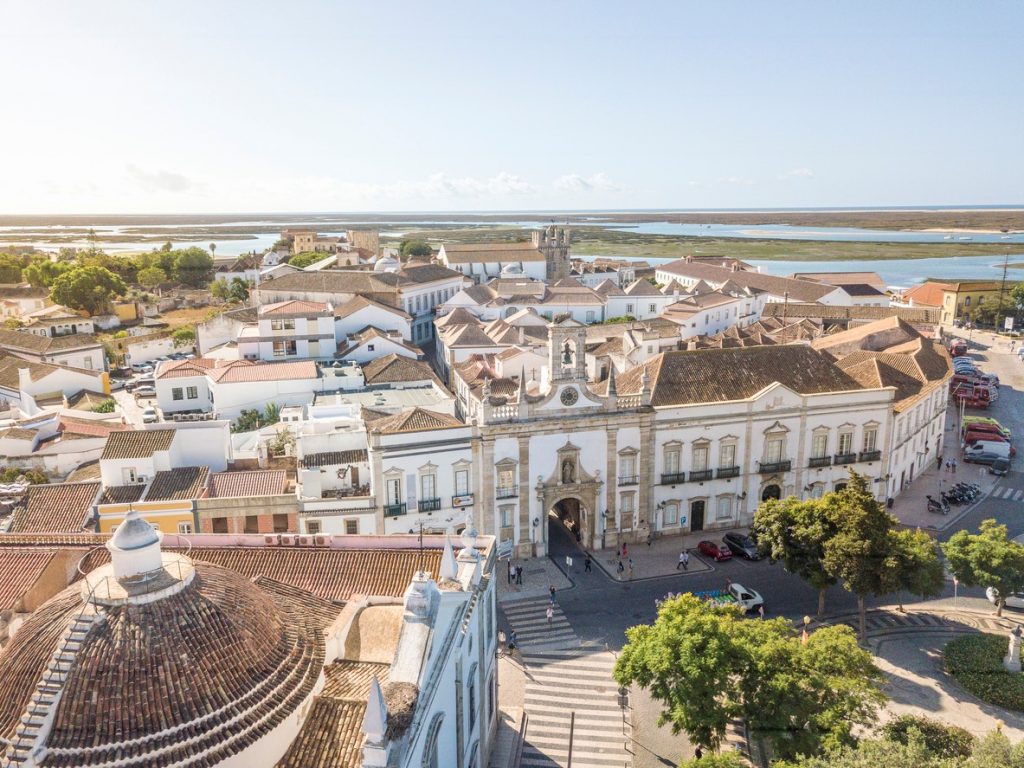 Day 2 in Faro
Trackless Train
Have you ever been on a train without tracks?
In Faro, you'll have the opportunity to ride on a wheeled tourist train that will show you many of Faro's points of interest. You'll get a feel for the city and see places you may not have the chance to see otherwise, especially if you only have two days in Faro.
The circular route will take you to famous landmarks, such as the Carmo church, and even the municipal market, which you can visit later for a bit of shopping. You can also take the train if you're tired of walking or if you have kids with you, as they'll, no doubt, love being able to see the city in a unique way.
Of course, don't forget to pop into one of the many restaurants and cafés in Faro for an Algarvian meal. From fresh seafood like the typical Cataplana to marzipan sweets, you'll have plenty to discover when it comes to the local cuisine as well.
Ria Formosa Lagoon
For nature lovers, it's time to head a little bit out of Faro and visit the Ria Formosa.
This coastal lagoon is one of the 7 Natural Wonders of Portugal. Ria Formosa is a system of barrier islands connected to the sea through six inlets, and where many migratory birds and wildlife converge. For example, you are likely to see storks, razorbills, flamingos and ospreys here, just to mention a few.
Because this is such a paradise for birdwatchers, this is also an Important Bird Area and is considered a Ramsar site, as the conservation of these wetlands is incredibly important. Classified as a Natural Park in 1987, Ria Formosa spans over 170 square kilometres of natural beauty.
You can even go on a cruise here, so why not venture out on a barge to better admire the amazing views?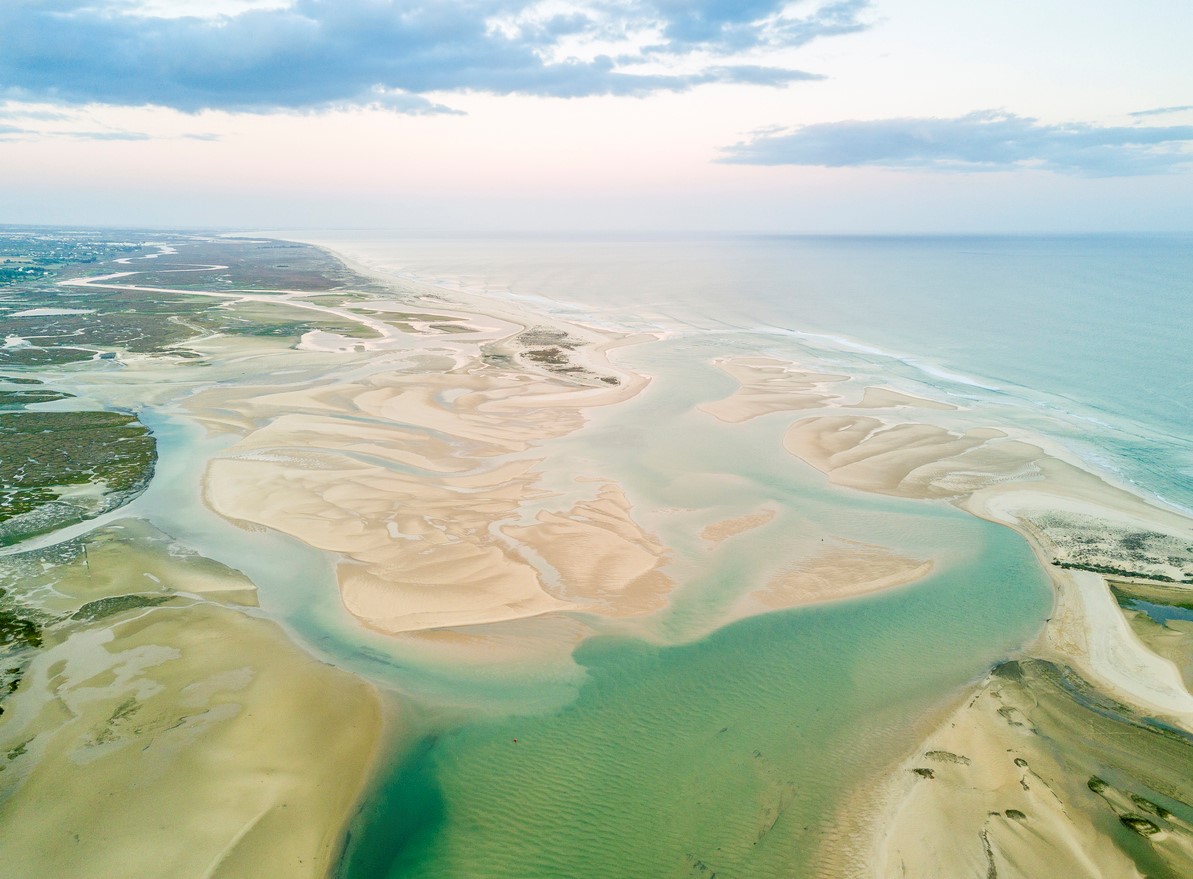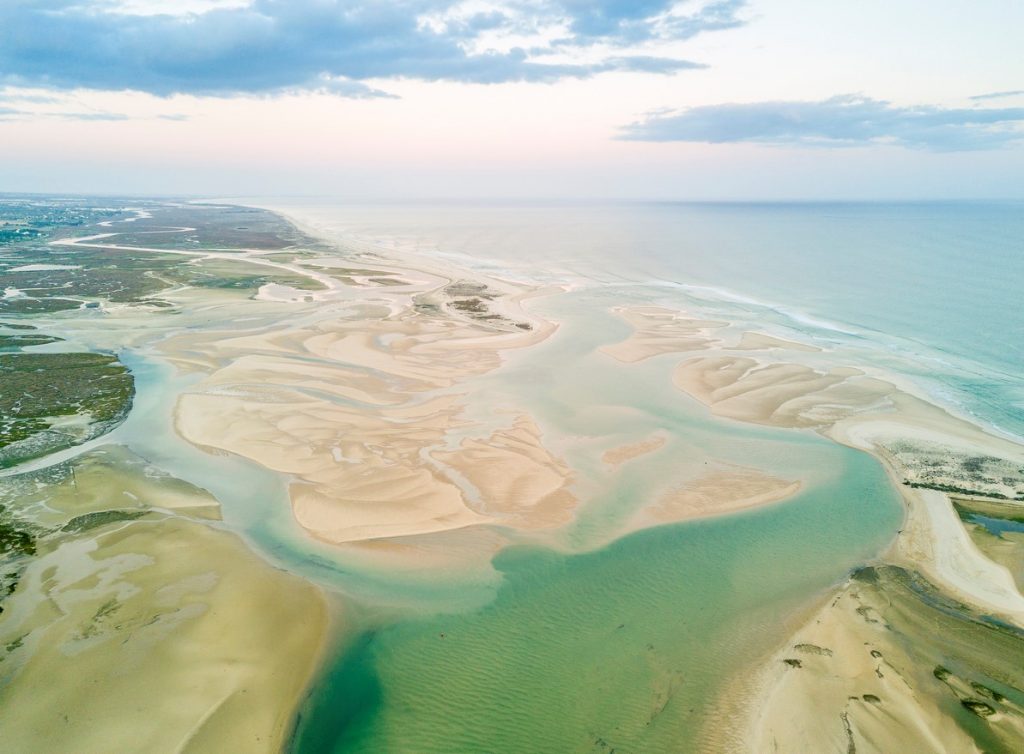 With our Hotel Estoi, you can easily access even the most sequestered parts of Faro for a two-day visit. Start getting ready today and contact us if you have any questions about our accommodation. Our friendly team is more than happy to help.