If you have ever been to Portugal, no doubt you'll have recognised many of its romantic elements. This blog is written with the intent of helping you to plan a purely romantic holiday, visiting many of Portugal's most lovely sights and cities. Aimed towards couples, many of the activities on this blog are suitable for children and young families too.
Hotel Tavira
Firstly, you will want to decide where you will be spending many of your evenings – arguably the most romantic time of the day – during your holiday. This means deciding which hotel in Portugal you will be staying at.
While we can recommend any of our Pousadas' hotels across the country, in this blog we're putting the spotlight on the beautiful Hotel Tavira. Located in a former convent, this hotel is bursting with history and gorgeous architecture for you to marvel over during your stay. All our rooms have an en-suite bathroom for your convenience, as well as wi-fi, and air-conditioning.
The history behind the Pousada Tavira is that it was founded by King D. Sebastio in the 16th Century and inhabited by the Cloistered Augustinian Nuns. The hotel itself is just a short walk from the town centre, making it the perfect touchstone for your adventures around the quaint town of Tavira.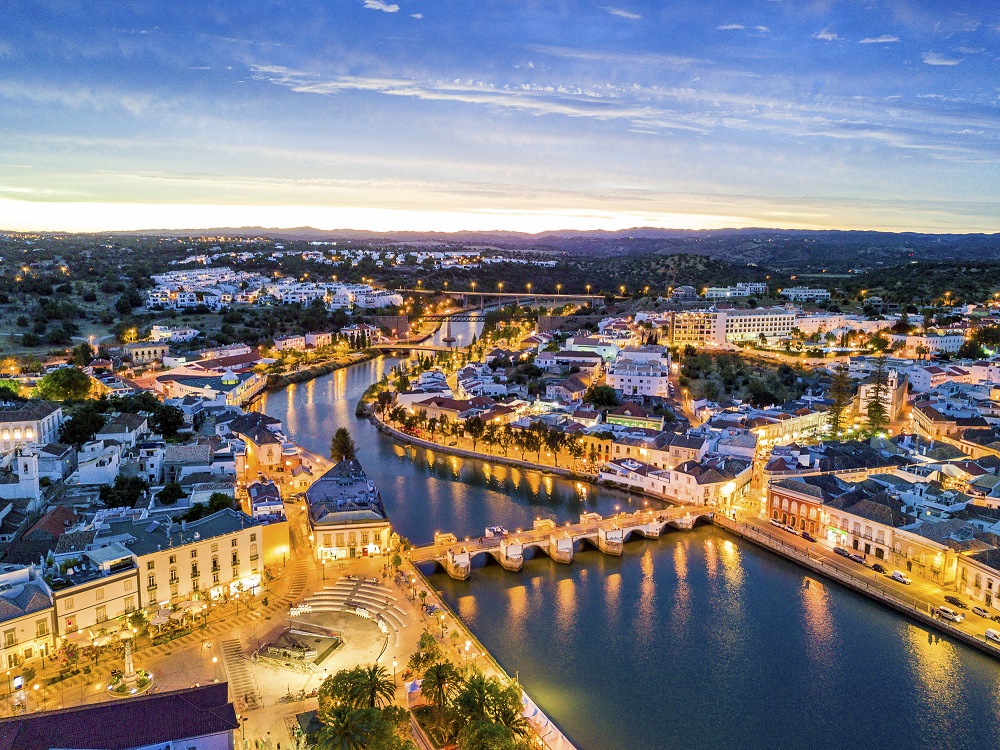 Romance in Tavira
Just a stone's throw away from your hotel accommodation is the Jardim do Largo where you can enjoy a walk through a well-maintained garden scape with grand views over the town of Tavira. Just around the corner from this garden is the Igreja de Santiago, a beautiful place of worship overlooking the ruins of Tavira Castle. Both are key places to visit; in one, the stunning opulence of a much-loved church, in the other a gorgeous set of ruins with sweeping views that rival those in the jardim do Largo.
If you really want to see Tavira from a new angle, then you should consider taking the tour of the Camera Obscura Tower. This tower was once a meagre water tower, but it has been transformed into fantastically curious experience. This experience is best taken at the start of your holiday, as it gives you a chance to have various areas of cultural importance pointed out to you by a local expert.
The guide accompanies groups of up to fifteen tourists and tells them about how the camera obscura functions, as well as giving them a virtual tour of Tavira's sights through the device.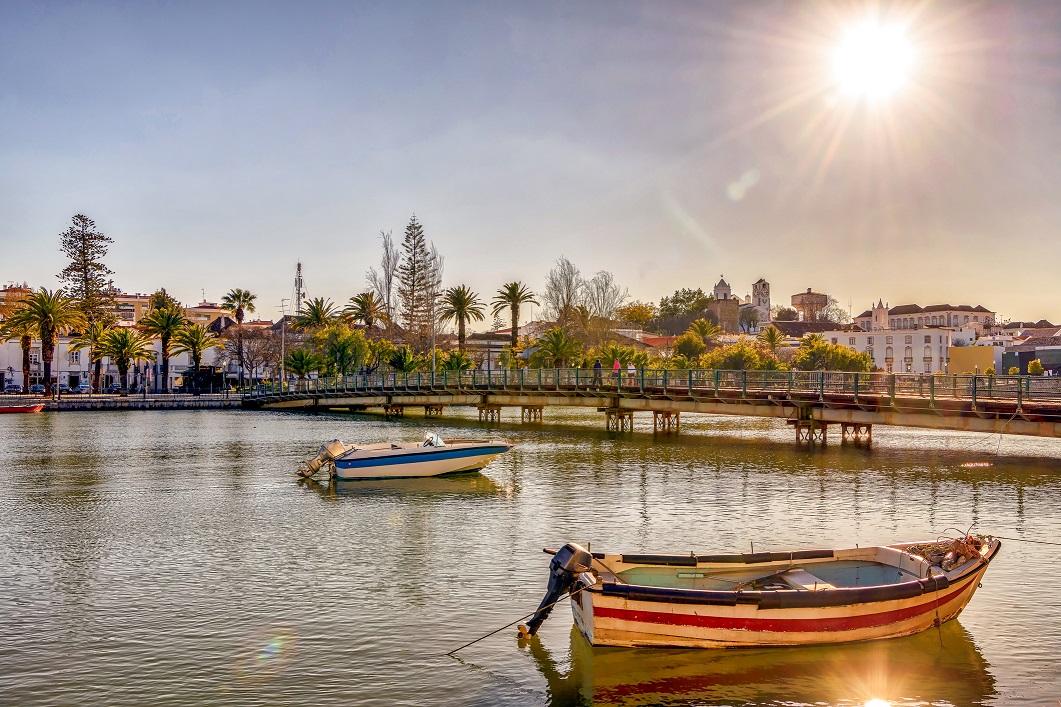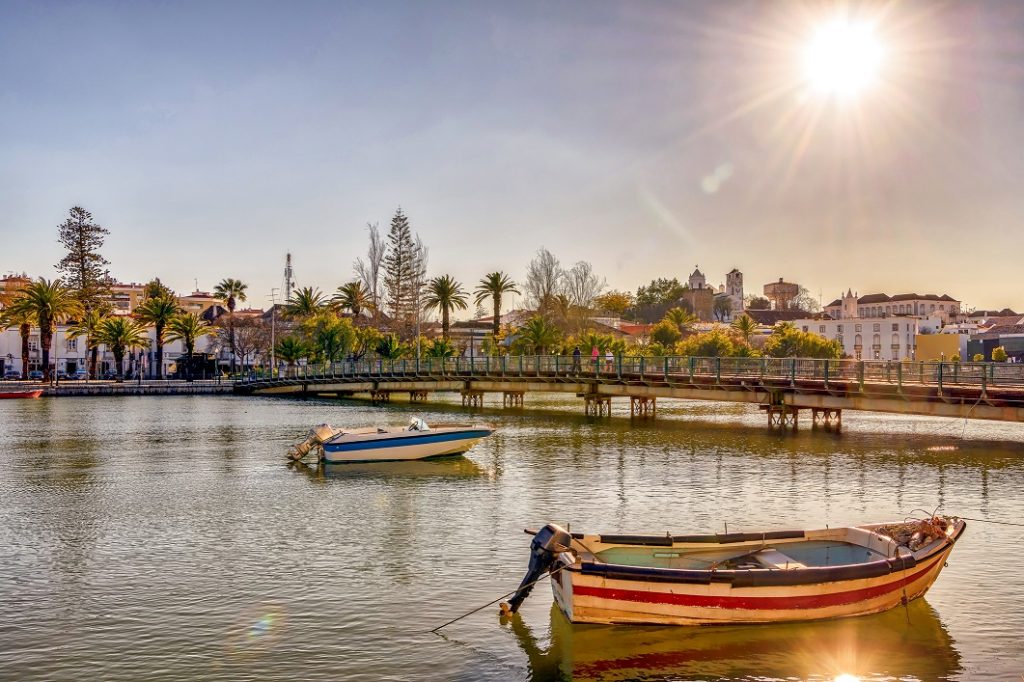 The Gilão river is a short walk from your Pousada Tavira, and a treasure to walk along at any time of the day. In the morning the river will refresh you, in the afternoon you'll spot couples walking along hand in hand, and in the evening you'll no doubt be drawn to visiting it on the way back from a fantastic meal at a luxury restaurant.
Along the river Gilão you will find a great selection of restaurants to dine from during your stay. Of these, we would highly recommend the Tavira Lounge for a lovely light lunch by the river. There are plenty of tables for two so you can enjoy a cosy chat with your beau, and the food is very good there.
For your romantic evening meal by the river, we would recommend the Bistrot O Porto. This is a classy restaurant which opens from 6pm. It has a very homely atmosphere, but the food is high-end, fresh, and luxurious. It is also licensed so you can enjoy a drink or two with your meal. Alternatively, you could pop across the river and visit restaurant D'Gusta for a very classy experience.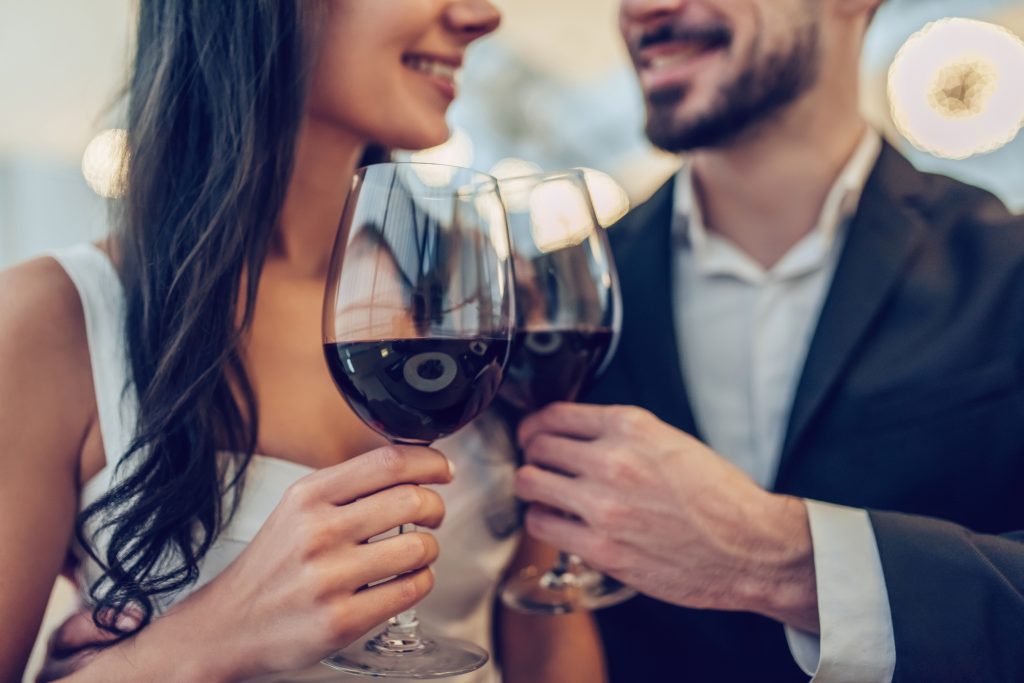 As well as a variety of splendid parks, cafés and restaurants to enjoy, there is also the Museum of Tavira if you fancy learning a little more about the area you are holidaying in. Tavira d'Artes is an art museum which is also highly recommended by its visitors and well worth spending an hour or two in.
If you're fascinated by the thought of a romantic getaway in Tavira, Portugal, then you should consider booking your stay in our Pousadas of Portugal hotel. We can advise you on plenty of things to do and events in Portugal occurring during your stay so make sure to check back on our blog or get in touch.