There are plenty of things you can see and do when you visit the Azores, most of which are related to nature. This is because the nine inhabited islands that make up the archipelago are not just rich in caves, lakes and breath-taking cliffs, but also in footpaths and trails that lead you to some of the Azores' best hidden secrets.
The islands have volcanic origins, which created the ideal conditions for the existence of stunning and vibrant scenery. No matter which island you choose, be it from the Western, Central or Eastern Groups, you'll always be surrounded by some of the world's most beautiful landscapes, as well as the vast blue ocean.
By staying in one of our Pousadas Azores you'll be able to explore all the islands at will, as you can quickly and easily catch a boat to another location or city within the archipelago – so explore the most popular trails, or others less travelled, when you visit!
Salto to Cabrito, São Miguel Island
A fairly easy trail, although slightly long at 7.5km, Salto do Cabrito is a small circular route that begins or ends in the region of Caldeiras da Ribeira Grande. This location is home to hot springs, so you can spend some time relaxing here after you finish! You'll have to cross a few streams and will encounter a waterfall, so make sure you have appropriate shoes to avoid slipping! You'll also see the Hydroelectric Power Plant along the way, as well as a geothermic central, and you'll be surrounded by green at all times.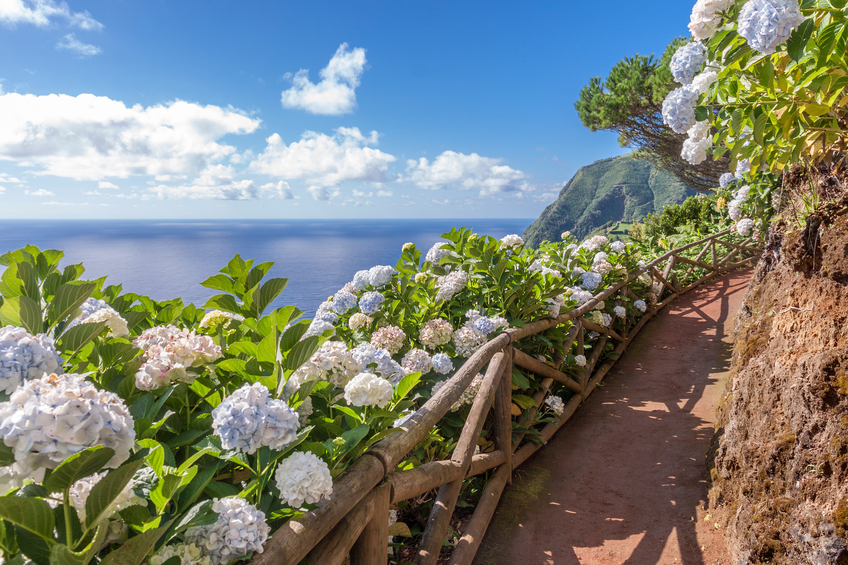 Lagoa do Fogo, São Miguel Island
Also in São Miguel, the 11km trail of Lagoa do Fogo is slightly more challenging to hike. It starts and ends on the same beaten dirt track, since the hike is circular, and most of the trail is included in an area classified as Natural Reserve – this means you'll have to be careful to preserve the biodiversity of the region and help conserve the natural habitat. The trail takes you to truly fantastic places, and you'll find trees from around the world here – Australian and New Zealander trees amongst them. You'll also be able to stop and rest at the bank of the Lagoa do Fogo, a large lake where seagulls typically nest during April and May.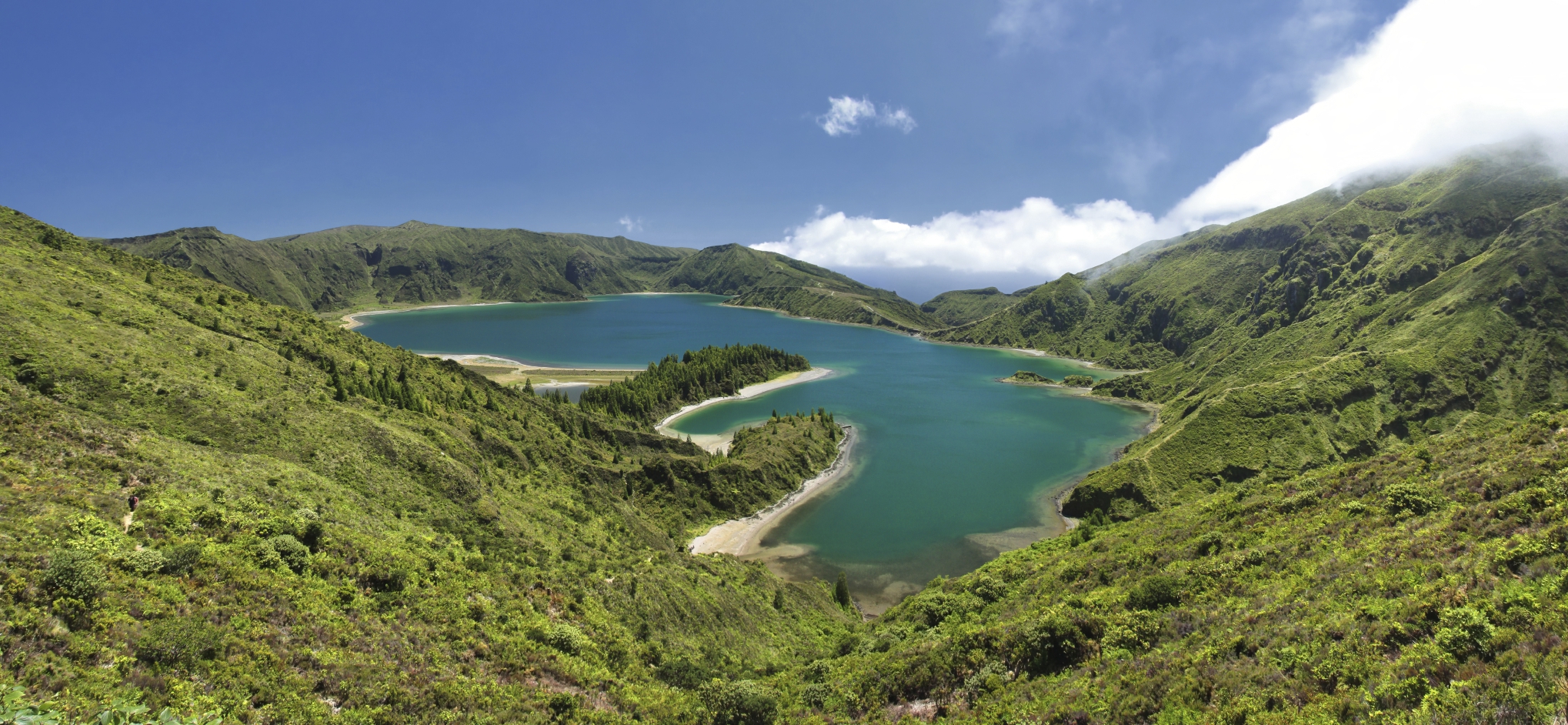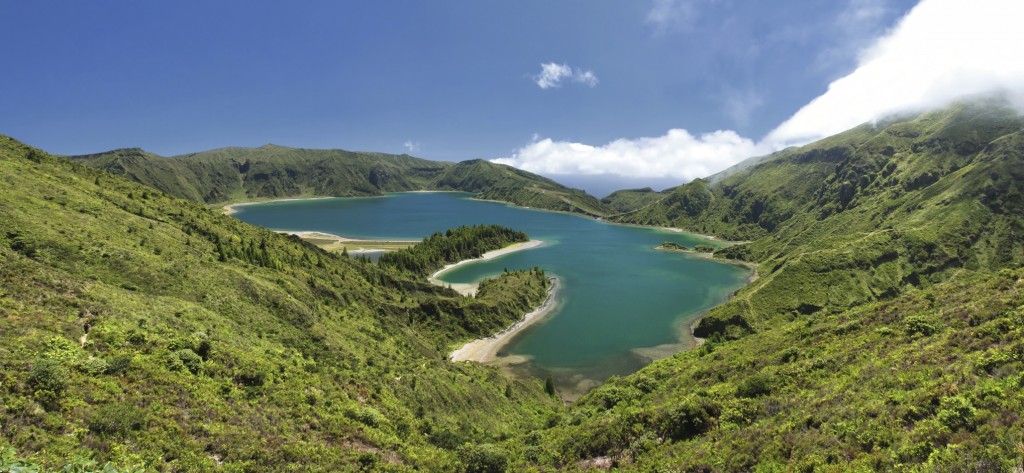 If you love lakes, you can't miss one the island's best features: Lagoa das Sete Cidades. While out of your way if you choose to hike this trail, you still shouldn't miss this opportunity! This spot is a gigantic volcanic crater filled with twin lakes, one blue and one green. What makes it so interesting is the fact that they share the same crater and yet look so different.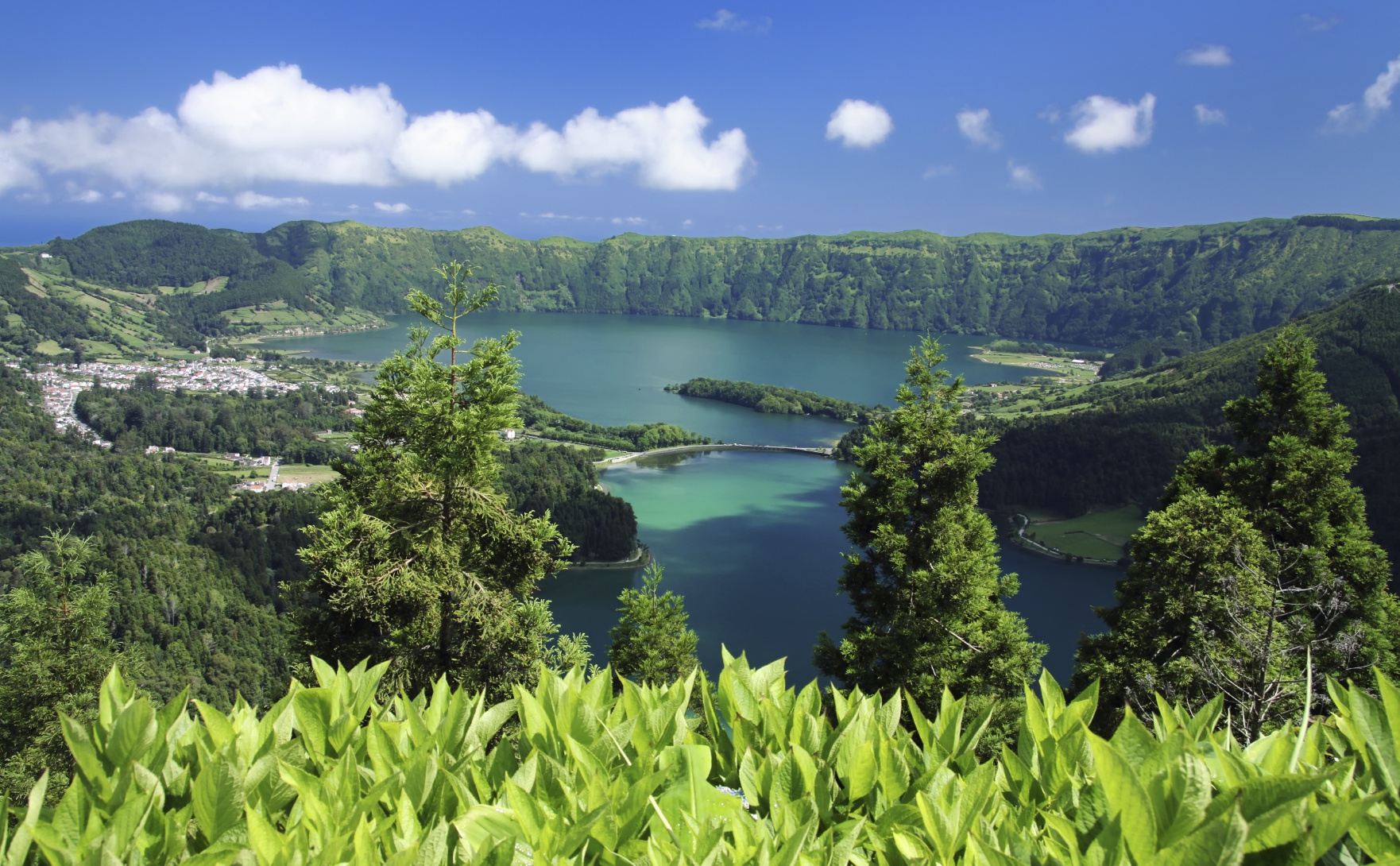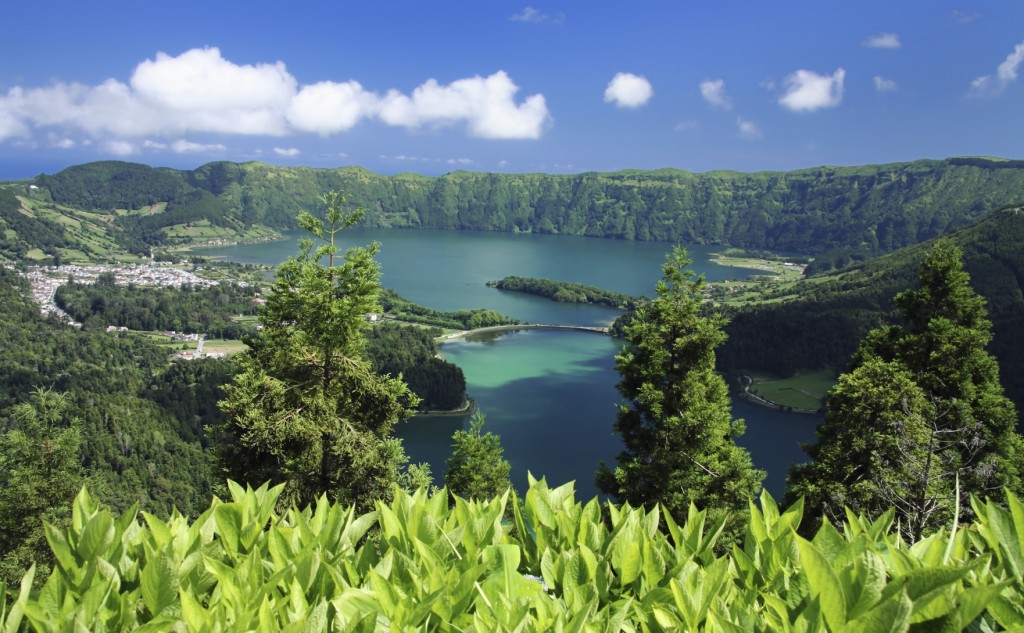 Mount Pico, Pico
Perhaps the most challenging hike, climbing Mount Pico is no easy feat! At 2351m, this steep climb will offer you amazing rewards, such as seeing the massive shadow the mountain projects on the Atlantic Ocean once you reach the top – and, of course, you get to brag that you climbed a volcano. You can expect beautiful scenery all around, as well as rocky terrain that includes loose volcanic pebbles. You'll also be able to spot other islands from the top of the mount.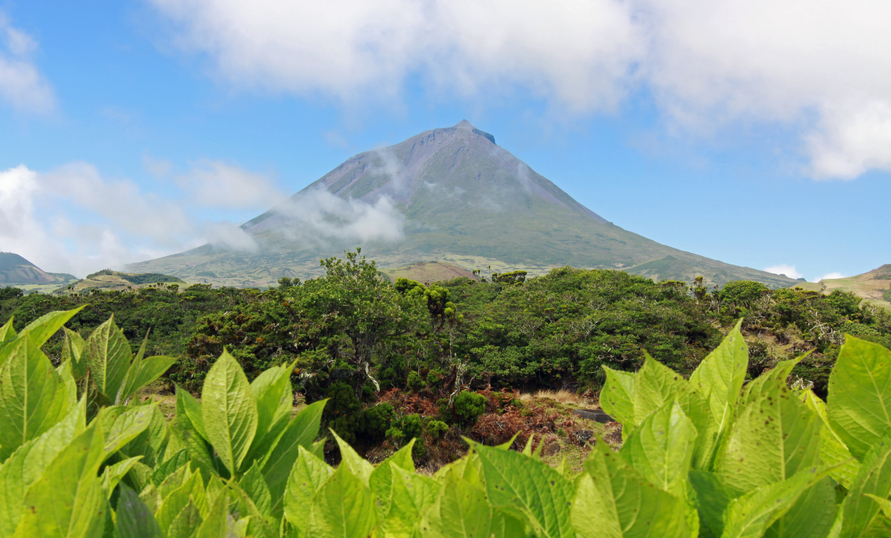 The Azores are a true national treasure and if you're interested in exploring these islands, there's no better way to do it than by hiking them. From easy to difficult trails, you'll find everything here, and you'll see nature in a way you haven't before!