The Azores is a beautiful place to visit throughout the year, but it's especially lovely during spring. The climate is mild, and the vast expanse of sea that surrounds the nine islands are affected by the Gulf Stream, so temperatures remain pleasant no matter when you visit. In fact, they rarely go below 14oC or above 25oC.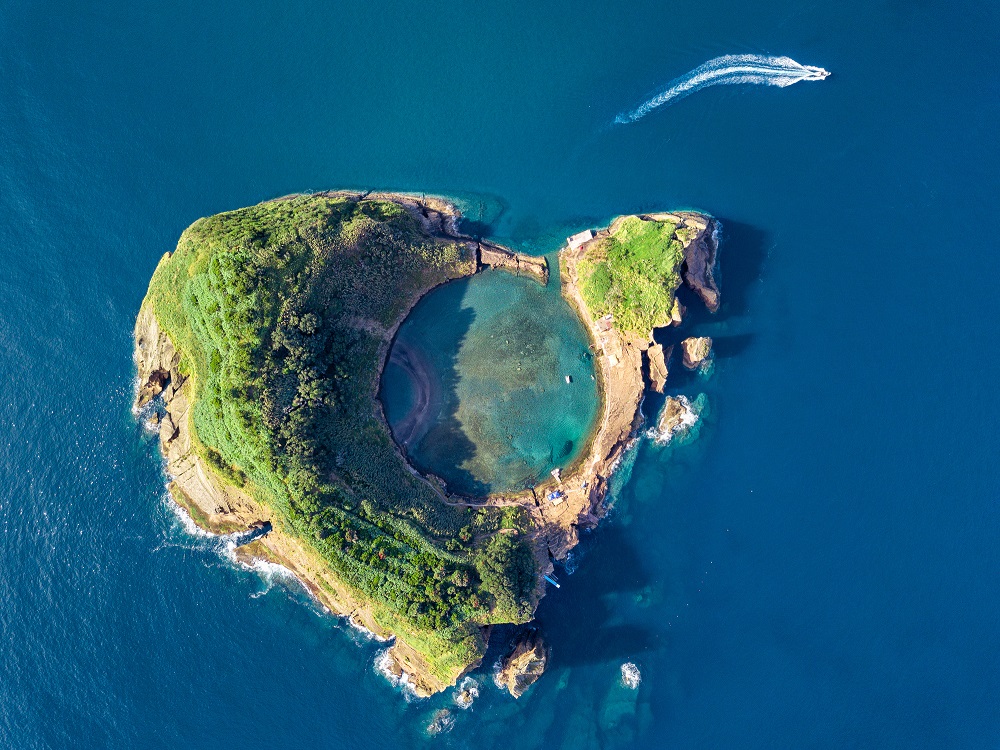 However, it's worth considering that, while the weather is nice all year round, ocean conditions can be rougher during winter, so it may be best to visit another time if you plan on going whale watching or want to take boat trips. Visiting in spring will allow you to easily go out into the water!
Take a look at other benefits of visiting the archipelago during spring.
Enjoy Less Tourism
Because the Azorean islands benefit from such temperate climate, not to mention the gorgeous landscapes they offer and the amazing nature to explore, they're also fairly popular in summer. That's not to say you shouldn't visit during the warmest season of the year – on the contrary, it can be an amazing experience, especially if you're keen on seeing the dramatic hedgerows and the native flower species in bloom.
If you visit in March and April (which are still considered to be low season), you can rest assured that spring is usually early in the archipelago – this means that nature is already awake with plenty of plants and flowers that you won't want to stop photographing.
And, what's best, there won't be as many people around. High season will see tourists flocking to the islands, from São Miguel to Pico and, while we can't blame them, we also understand you'd like to enjoy the tranquillity and peacefulness that the Azores are known for.
Go on Hikes to Explore the Islands
Climbing Mount Pico, Portugal's highest mountain, should be on your to-do list if you're an outdoor enthusiast.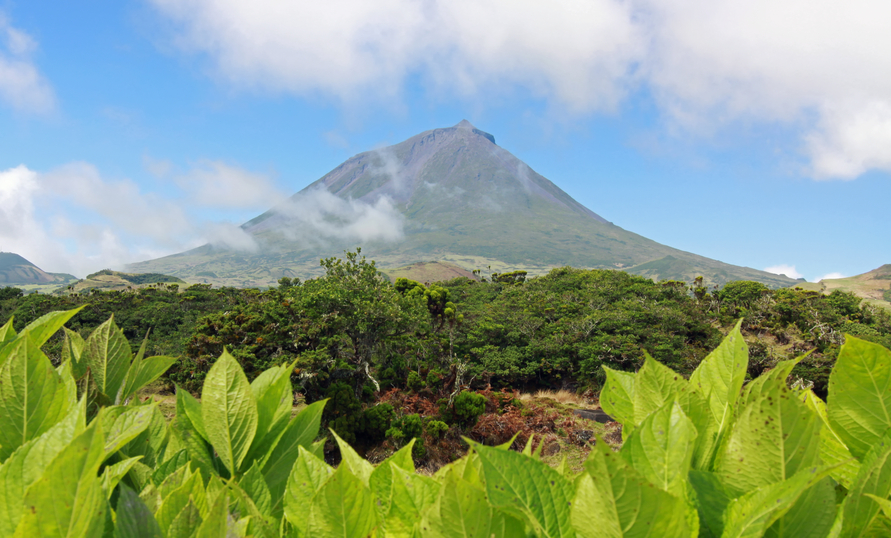 This stratovolcano stands at 2,351 metres above sea level and the age of the rock found here is around 230,000 years old. The most recent eruption occurred in 1720. If you do plan on climbing to the top, then what better time to do it than spring?
You're more likely to get nice weather as you hike and, in addition to this, you get a clear view of the horizon when you reach the summit. You can make it to the top in around two to four hours, depending on your skills (and weather conditions).
Of course, if climbing mountains is not your thing but you still want to explore the trails and, therefore, all the beautiful nature the islands have to offer, then don't fret; there are many routes you can take that will take you to both hidden and well-known corners of the archipelago. You'll be able to not only enjoy the spectacular scenery, but also spot many native species of fauna and flora.
Plenty to See and Do During Spring
If you're the type of person who loves to participate in local events to better learn the culture of the region, then spring will offer plenty of activities you don't want to miss out on.
Azores Rallye (26th March – 28th March)
If you like sports, the Azores Rallye is for you. Now in its 55th edition, this fantastic event will draw in crowds to São Miguel from 26 March to 28 March 2020. The drivers will showcase their abilities across the whole island, so you can easily find a spot to watch them all have fun! And, in the unlikely event that you'll get bored with this fast-paced adventure, the scenery is stunning so there will always be something to enjoy.
Just take a look at a video of drivers 'riding the volcano' with a gorgeous backdrop:
Tremor (31st March – 4th April)
The 7th edition of Tremor (meaning the shaking from earthquakes) will include cinema, outdoor concerts, workshops, parties, street art, music in the community, and so much more. This event is also in São Miguel, which is not surprising, considering this is the largest island of the archipelago. The event is not contained to a single location on São Miguel either – plenty of spots will come alive, so you'll find a lot of entertainment options when you visit during this time of the year.
Azores Trail Run – Whalers' Great Route (8th May – 10th May)
Set on Faial, this is a fantastic activity for anyone looking to explore the best walking and running trails the island has to offer. Anyone can enter this run so, if you're feeling adventurous, why not give it a try? There is a limit of 500 participants, however, so keep an eye out.
There are many trails to choose from. If you're a beginner, you won't feel left out, as the shortest route is 11km (there's also a trial for kids). If you want to conquer the Whalers' Great Route Ultra Trail, be advised that the distance is a respectable 118km with plenty of other routes in-between (like 25km and 65km, for instance), you'll definitely be spoilt for choice.
Festas do Senhor Santo Cristo dos Milagres (15th May – 21 May)
Visiting in spring means you can attend the largest religious festival in the Azores as well. Ponta Delgada, the capital of São Miguel, will culminate in a procession through the streets, which will be covered with flower rugs on the fifth Sunday after Easter. Here's the start of the procession in last year's festivity:
Spring is a great time of year to visit Portugal, and the same is true of the Azores. With so much to see and do, we're confident that you'll enjoy an unforgettable holiday with your family or friends in 2020.
Don't know where to stay? Why not try our Pousada Angra do Heroísmo on Terceira island, which will give you access to a world of beauty and fun?


You can also stay at the Pestana Bahia Praia Resort in São Miguel and in our Pousada Horta in Faial. Our Pousadas of Portugal offer the perfect base to explore all islands in this beautiful archipelago.
Contact us today to learn more.