Portugal is a relatively small country with an area of only 92,212 km2 – however, the country is rich in natural areas, having many national parks, nature parks, natural reserves and protected landscapes you can enjoy. An abundant and diverse animal life makes these beautiful areas their home.
The Portuguese fauna is incredibly varied and is a mixture of species from Europe and North Africa. Also, many animals are common to the Iberian Peninsula, which means you can also find them in Spain. Native species to Portugal, some of them endangered, include the Iberian wolf, the Iberian lynx, the white stork and the man o' war, which you can see below: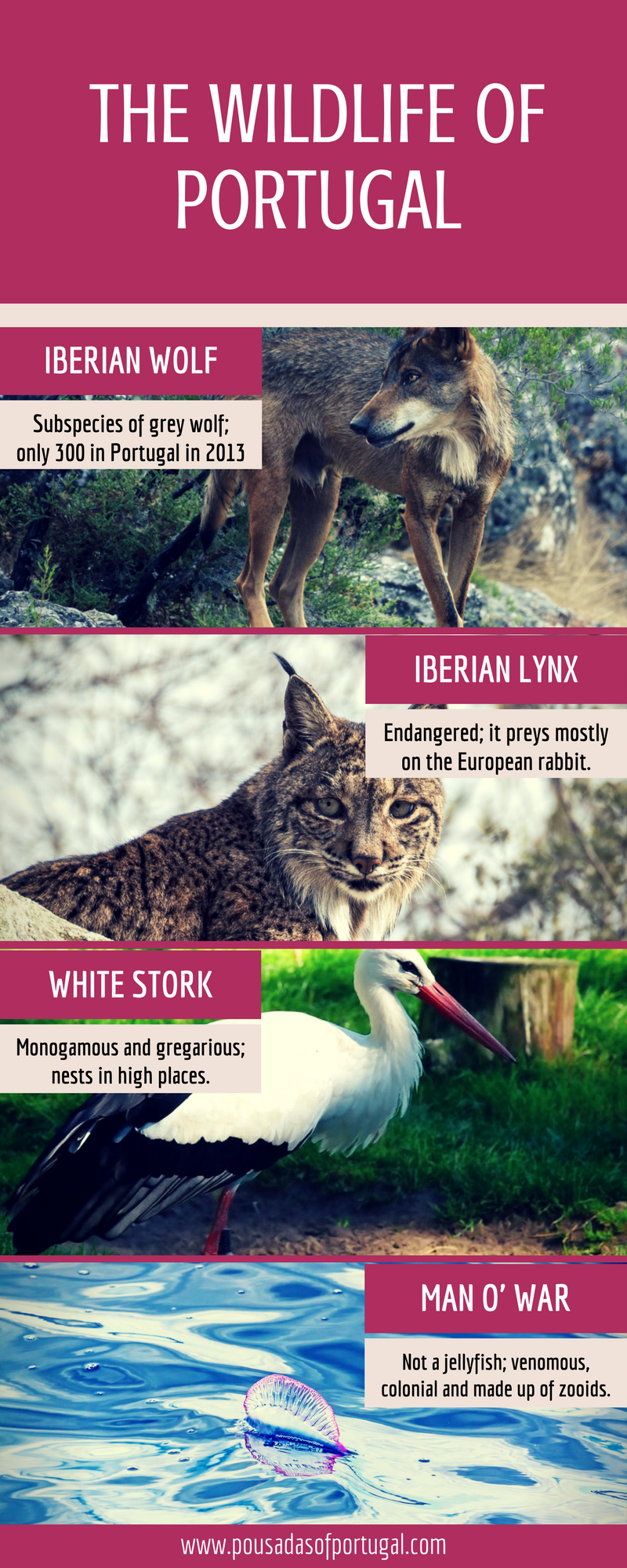 There are many other species, including beetles, bats, quails, bullfinches, lizards, dolphins, and whales. Given the sheer amount and richness of fauna, it's impossible to name them all, so see the Portuguese wildlife for yourself when you visit!
Although you might not be able to spot the elusive and protected Iberian lynx, you will most likely see many white storks, dolphins in the estuaries, birds that are unique to the region, and much more. Birds, reptiles, mammals, Portugal has it all, and our Pousadas offer the perfect base for you to explore the biodiversity of the country.