Portugal as a top holiday destination was recognised at the recent World Travel Awards when it was named Europe's Leading Tourism Destination. It won the award for its "diversity of landscapes and welcoming spirit of the Portuguese people" and managed to snatch 30% of the prizes at the competition, which has become known as the "Oscars of Tourism".
The winners are decided by an online vote, which is cast by hundreds of travel professionals and consumers. As well as taking the top spot, Portugal also won Europe's leading cruise port (Lisbon), Europe's leading beach destination (Algarve) and Europe's leading tourist board (Turismo de Portugal).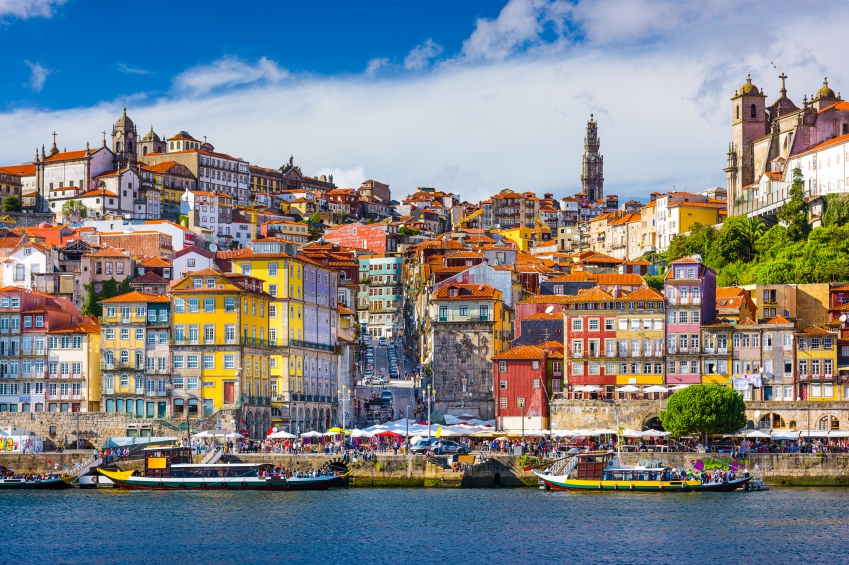 Destination of Excellence
It's not surprising that Portugal has been heralded as a destination of excellence, with its popular Algarve golden beaches as well as medieval castles, cobblestone villages and majestic palaces. In the awards, Madeira stole the award for Europe's leading island destination, and it isn't surprising when you take in its relaxed atmosphere, subtropical climate, stunning beaches, gardens and vineyards. Madeira's mountainous landscape is so varied and dramatic, yet it is filled with an abundance of exotic flowers and fruits thanks to its warm weather and nutrient-rich volcanic soil. Surrounded by a bright blue ocean, the island also lays claim to having Europe's highest cliff. As you can imagine, the sights from the top of the 580-metre-high cliff give visitors some of the best sea views in the world.
Utterly Breath-Taking
It isn't just the countryside which offers fabulous views – some of the spots in the island's capital, Funchal, offer utterly breath-taking sights. Madeira is just a two-hour ferry ride away from Portugal's main island and it is worth a visit while you soak up all that Portugal has to offer. To enjoy the beauty of mainland Portugal you can leave behind the cities and head into the countryside. There are tours to go hiking among the stunning granite peaks of the Parque Nacional da Peneda-Geres, or you can go at a slower pace and explore the historic villages of the quieter Beiras. With more than 800km of coast, there are plenty of places to enjoy the splendid views from cliffs, dune-covered beaches and sandy islands such as Ilha do Faial and Ilha Terceira.
For more details on how you can enjoy this award-winning location, contact the Pousadas of Portugal team.