Sintra is a beautiful and culturally rich area of Portugal, not far from Lisbon. If you're looking to visit somewhere that will give you views to write home about, Sintra is the place to go. Read on to find out more about this area and what you should see on your next visit to Portugal.
#1 – Pena Palace
The Pena Palace is unlike any other and has an almost 'Disney-esque' feel to it. The palace was built in the 19th century on the site of an old monastery built hundreds of years previously. The structure was built in the Romantic style with the intention of serving as a summer residence for the Portuguese royal family.
You can now visit the palace and surrounding park and adult tickets to the palace and park cost €14.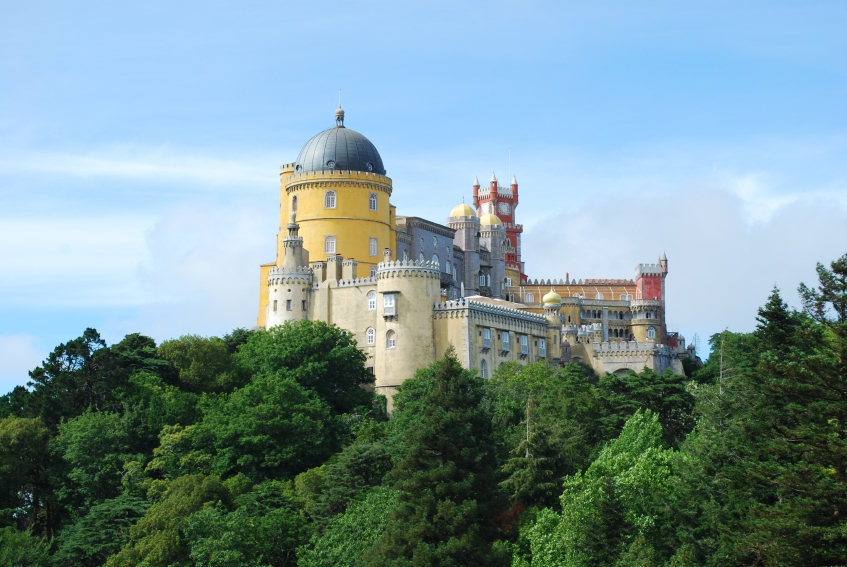 #2 – Castle of the Moors
For a touch of history, the Castle of the Moors is a fantastic place to visit that offers picture-perfect views. The castle was constructed during the 8th and 9th centuries and was used as a strategic point during the Reconquista. The Castle has withstood centuries and even survived the 1755 Lisbon earthquake, despite taking a great deal of damage.
During the 20th century, restoration work was carried out on the Castle of the Moors and in 1995, UNESCO named the Castle and the Sintra hills as a World Heritage Cultural Landscape. You can now walk around the site for a relatively low fee.
#3 – Quinta da Regaleira
Another stunning site of historical interest is Quinta da Regaleira, a palace that was constructed in the early 20th century. This palace is classified as a World Heritage Site by UNESCO and is an incredibly popular tourist attraction. The palace was created in a number of different styles including Gothic and Renaissance, giving it a particularly grand feeling that seems like something straight out of a fairytale.
You can walk around the palace and the grounds and even enjoy guided tours to learn more about the history behind the palace.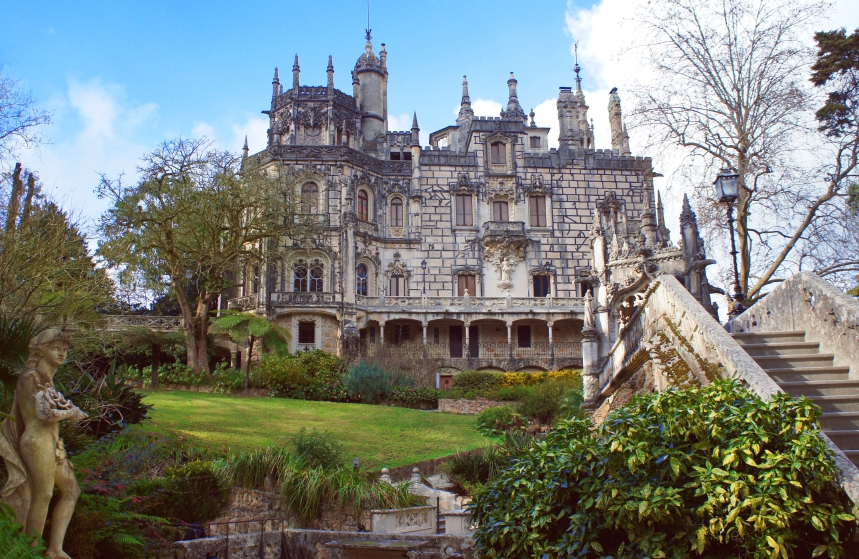 Pousadas of Portugal in Sintra
There are a number of places you can stay with Pousadas of Portugal to be close to Sintra. Pestana Sintra Golf is a wonderful four-star hotel just a 10-minute drive from the historical village. With a golf course and golf academy, this is a fantastic hotel offering plenty to do during your stay.
Alternatively, you could stay at Pousada de Cascais which is located in the coastal town of Cascais. This hotel has an on-site gym and spa with indoor and outdoor swimming pools, so it is perfect for a relaxing holiday in this beautiful area.
You can find out more about our accommodation and how to book by talking to a member of our team. Give us a call on (+351) 258 82 1751 or 0871 218 1751 (local UK rates) or drop us an email at reservas@pousadasofportugal.com and we will be more than happy to help you.