While you don't need to know Portuguese to explore Portugal or to communicate with locals (as most people will understand you), knowing even a little bit of the language may go a long way!
We have already looked at some words and phrases you should be aware of when you visit Portugal (find them here and here if you're interested), but it doesn't cost to be as prepared as you can. So, we're taking a look at some more useful words that can help you during your travels and explorations: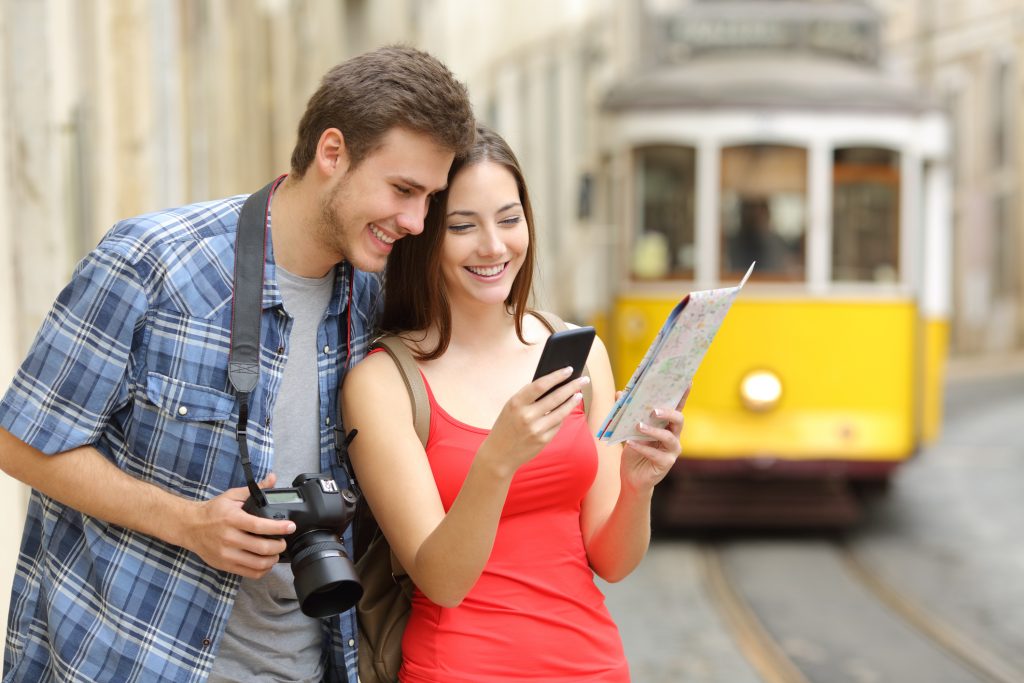 Que horas são? – What time is it?
A very useful phrase to know, especially if you've forgotten your watch or your phone's battery is going! This will help you to know if you're still on time to buy a pastel de nata at the café or whether a museum you're dying to visit has opened yet or not.
Não falo português – I don't speak Portuguese
After practicing Portuguese, you may find yourself engaged in conversation with a local who thinks you can speak the language fluently (if you can, props to you!)… so, this is probably a great expression to have in your arsenal, as you can simply tell them that no, you don't actually speak it, just a few words!
Gosto/ não gosto – I like/ don't like
If you've ever wanted to learn how to say that you like or don't like something in Portuguese, today is your lucky day! Whether you're shopping, eating or looking at something, you can simply say 'gosto' or 'não gosto'.
Números – Numbers
Of course, after asking for the time, it's important that you understand the answer – so, knowing how to say numbers in Portuguese may prove useful. Take a look at how to count to ten:
Zero – Zero
One – Um
Two – Dois
Three – Três
Four – Quatro
Five – Cinco
Six – Seis
Seven – Sete
Eight – Oito
Nine – Nove
Ten – Dez
Dias da semana – Days of the week
Other important expressions you should know are the days of the week, as they may come in handy!
Monday – Segunda-feira
Tuesday – Terça-feira
Wednesday – Quarta-feira
Thursday – Quinta-feira
Friday – Sexta-feira
Saturday – Sábado
Sunday – Domingo
Pode mostrar-me no mapa? – Can you show me on the map?
How useful is it to know how to ask someone to show you where to go on your map? No matter where you're travelling, be it the Algarve, Lisbon or Azores, for example, you can certainly get by with this simple phrase.
Vou ter saudades disto – I'm going to miss this
A word that has no literal translation in English, 'saudade' means a deep, nostalgic longing for something or someone. After having such a great time in Portugal, you can genuinely take a final look back (before you return, of course) and say to yourself 'vou ter saudades disto'.
Don't be embarrassed to try out your newly-learned skill, as no one will mock you. On the contrary, just speak to locals in Portuguese and watch their faces light up! Don't hesitate to contact us today if you wish to learn more about staying with us at any of our Pousadas of Portugal and we'll be more than happy to help.