Portugal has many imposing and stunning castles that have stood the test of time for centuries. Part 1 of this series focused on São Jorge Castle, Castle of Bragança, and Castle of Marvão, and this second part will explore a few more from North to South.
Visit these pieces of Portuguese history and walk where the ancient peoples fought and lived for their country.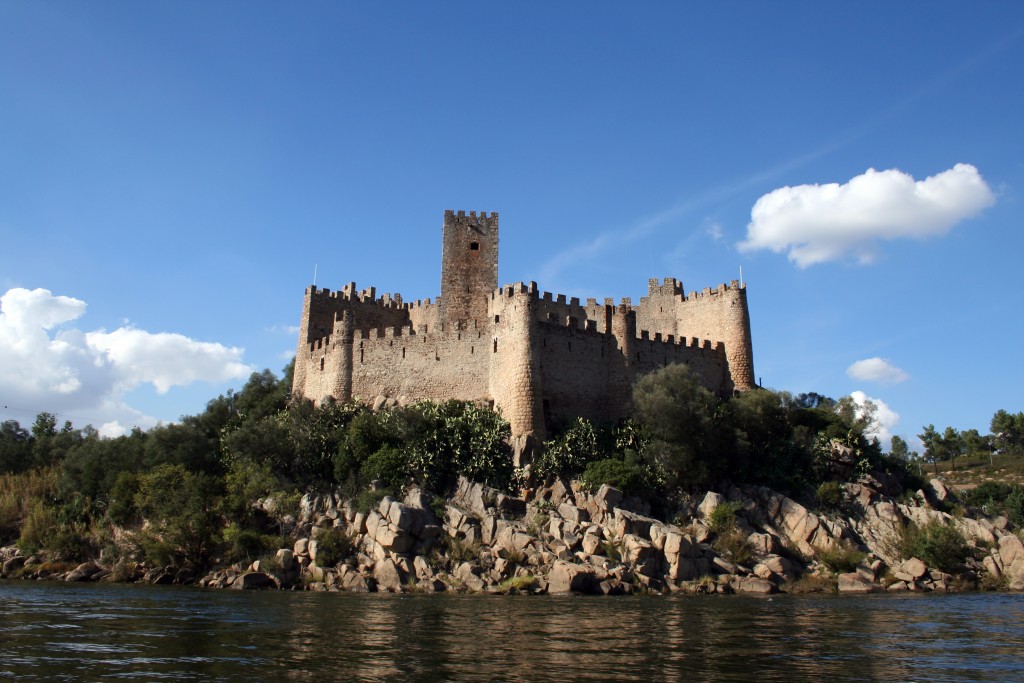 Almourol Castle, Santarém
One of the best examples of 12th-century military architecture, the Almourol Castle is located in the District of Santarém by the Tagus river. Tragic legends surround the castle, of star-crossed lovers and treasons, which only deepen the castle's wonderful historical and cultural value. Our Pousada de Ourém is less than an hour by car from this stunning castle, in which you can see stunning panoramic views of the district.
Castle of Santa Maria da Feira, Aveiro
Vital in the 'Reconquista' era, the Castle of Santa Maria da Feira is one of the best representations of the many defences of the Middle Ages. King Afonso Henriques and his mother Queen Teresa, Countess of Portugal fought at the castle due to the Queen's role in the invasion of the County of Portugal and other courtly offences. Around half an hour from the historic town of Porto, our Hotel Vintage Porto is perfect for both a stroll in the town and a visit to this stunning castle.
Sortelha Castle, Guarda
With its construction ordered by King Sancho I of Portugal, the Sortelha Castle was the last of the Beira Interior castles to be built with a romantic style. Erected in the 13th century, it stands on a granite formation in the town of Sortelha. Close to Serra da Estrela, the town of Sortelha is only a short 25-minute drive from our Pousada de Belmonte.
Moorish Castle, Sintra
Dating back to approximately the 8th and 9th centuries, the Moorish Castle is located in Sintra, Lisbon, atop a cliff and close to our Pestana Sintra Golf Pousada. It was built by the Moors when the Peninsula Iberica was conquered and taken back by Christian forces in the 12th century. Featuring stunning views of the surrounding areas that extend as far as the Atlantic Ocean, its beautiful walls are reminiscent of the Great Wall of China.
If you're curious about Portugal's beautiful castles, keep an eye on our blog for Part 3!