Lisbon's downtown district is a vibrant hub of tourists and residents who walk through the paved streets and local, traditional shops. After having been rebuilt with a stronger and more intricate architecture, the 'pombalina' district has become a meeting point for family and friends before they head off and explore the beautiful streets under the sun.
There are a few places that you must visit and see for yourself before you continue to explore Lisbon.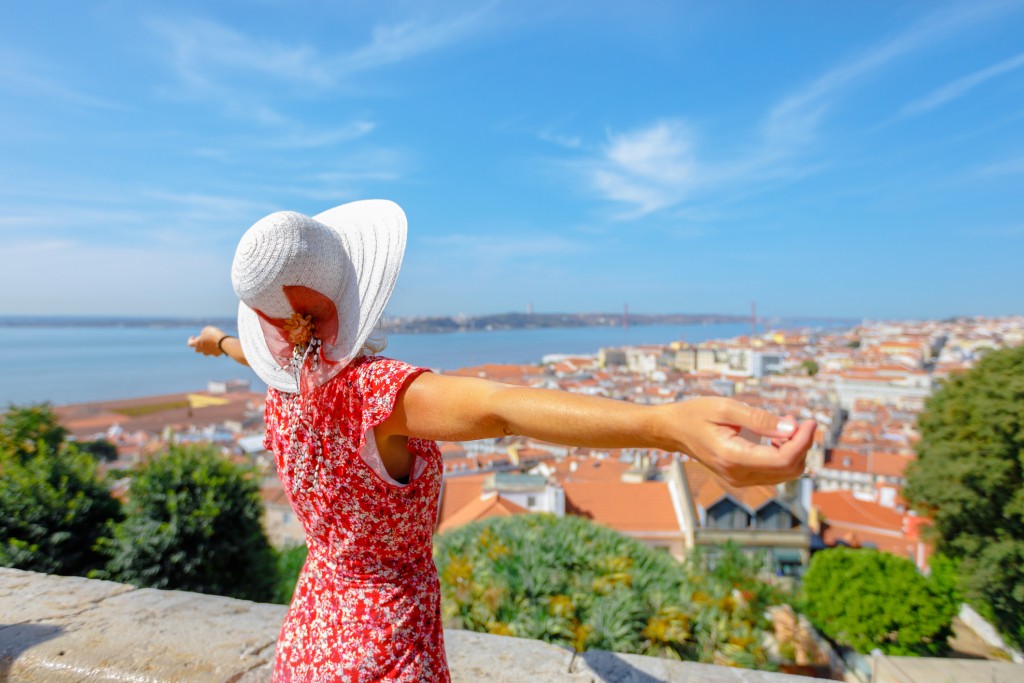 Baixa-Chiado
Arriving in Lisbon by plane means that you have handy public transportation access to the city centre. The airport in Lisbon is only a quick underground trip away from Baixa-Chiado, the city centre. With our Pousada Janelas Verdes in the heart of Baixa-Chiado, you can easily walk to the nearest and most beautiful views that Lisbon has to offer. The local shopping centre, Armazéns do Chiado, has local shops and delicious food for you to try.
From the beautiful pavement, or calçada, to little shops selling food, souvenirs, and delicacies from centuries old, you have a relaxed visit to Lisbon's city centre under the warm sun and wander through the streets.
Arco da Rua Augusta
You will easily get to the Arco da Rua Augusta from Baixa-Chiado – and you really can't miss it! Built to commemorate the rebuilding of Lisbon after the 1755 earthquake, its construction was planned in 1759 but it was only finished in 1873. You can go up the Arco into the miradouro, or viewpoint, through a lift and two flights of stairs for €2.5.
The Arco itself was meant to be a bell tower but it was transformed into the elaborate arch you can see today after more than a century of its planning. Measuring 100 feet, the Arco has a female allegory of Glory on the top measuring 23 feet. Its ornate designs make the Arco da Rua Augusta an integral part of a sightseeing day.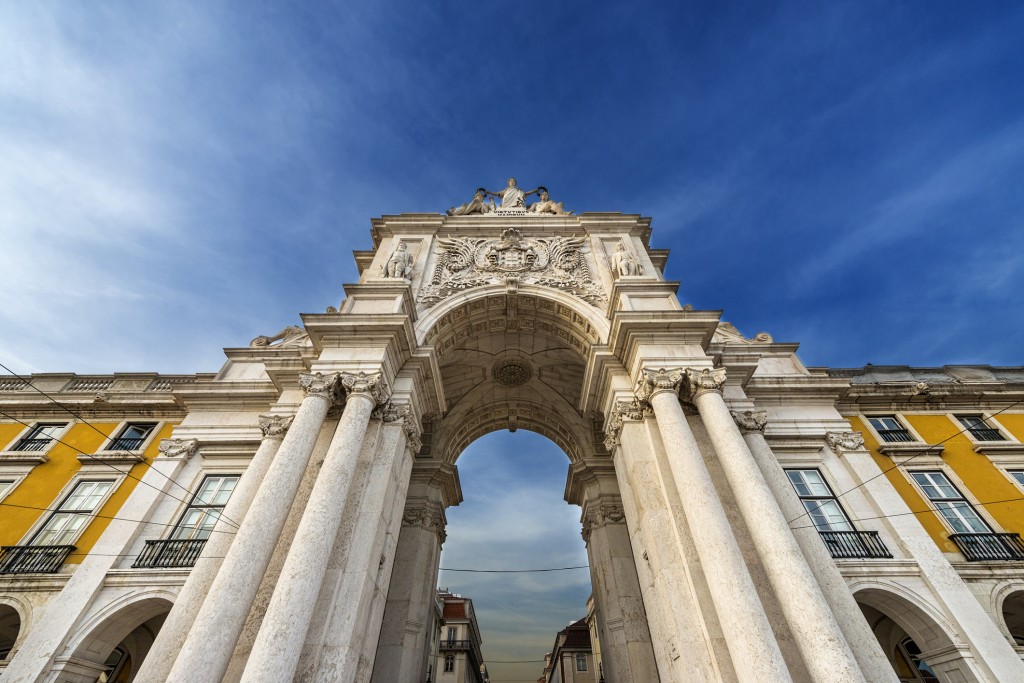 Praça do Comércio
Also known as Terreiro do Paço, the Praça do Comércio can be seen as you walk from Baixa-Chiado and in the direction of the river Tagus. This location was the residence and palace of the kings of Portugal for approximately two centuries, until the big earthquake in 1755, and it's now partially occupied by government departments. This square is one of the biggest in Europe, with approximately 387,500.80 sqft, with its name alluding to its history in the country's economy and commerce with other countries.
This square has deep-rooted associations with the State and with the royal families of Portugal. In modern times, the Praça do Comércio is typically home to thousands of tourists and residents who enjoy the stunning scenery and occasional festivals.
Rossio
The Lisbon underground quickly and easily connects you to Rossio, also known as Pedro IV Square. Having been one of Lisbon's main squares since the Middle Ages, it has seen many celebrations, revolts, and even executions. As a meeting point for residents for the past centuries, its cafés and shops date to the 18th century. A notable spot, the Café Nicola was where poet Manuel Maria Barbosa du Bocage met up with friends. The Pastelaria Suíça and the Ginjinha have the typical Lisbon spirit, and the Teatro Maria II and the Public Gardens used to be attended by 19th-century high society. Nowadays, residents and tourists make them their favourite spots.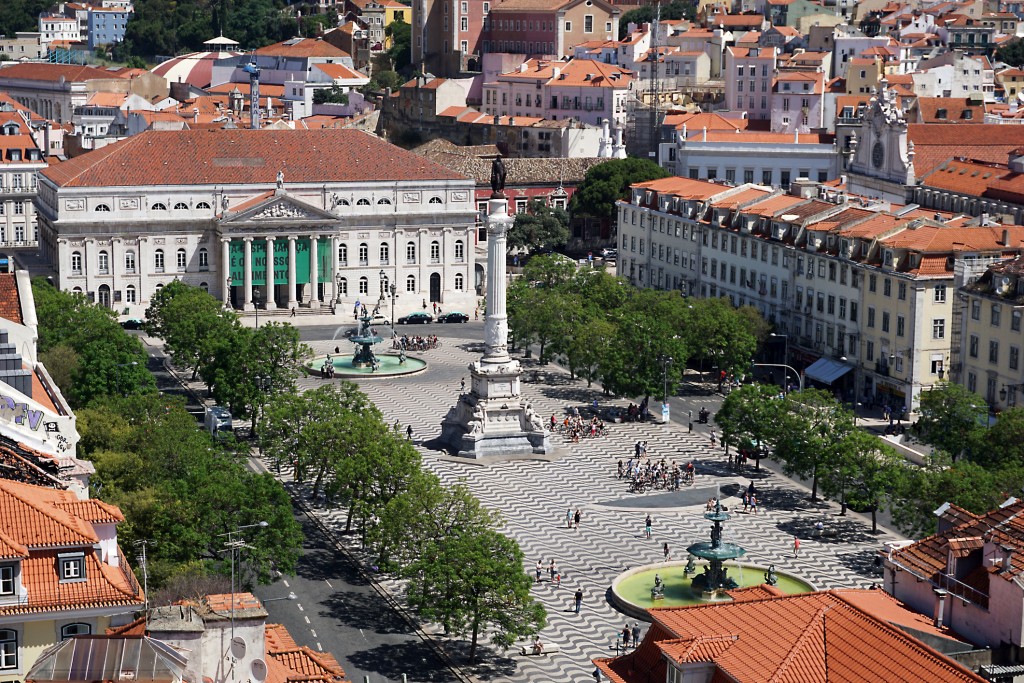 Get in touch with us if you want to book your holiday to Lisbon today! If you want to explore other places, why not venture to Obidos and enjoy the beautiful sights, delicious liquor and fantastic cuisine?